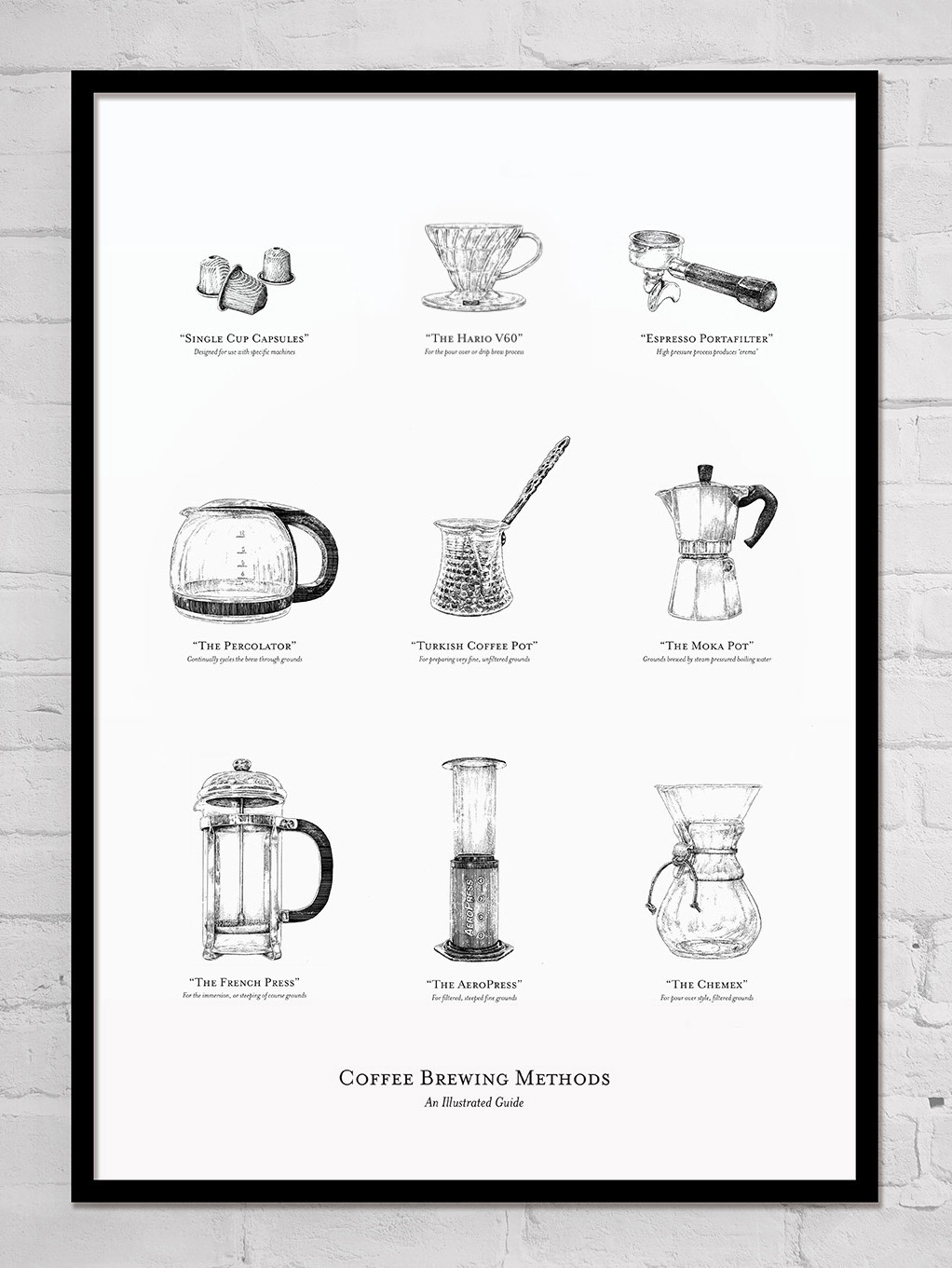 Illustrated Coffee Brewing Methods art print produced exclusively for Mr.Chadwick's Online Store. The illustrations of coffee brewing equipment are also available to purchase individually.
The equipment illustrated includes individual coffee pods made specifically for the likes of Nespresso machines, the Hario V60 drip or pour over, an espresso portafilter, a percolator, a Turkish coffee pot, a Moka pot, a French Press or 'Cafetierre',  an Aerobie Aeropress and a Chemex.
​​​​​​​
All art prints are signed and embossed by the artist, and Giclee printed onto Juno 270 textured watercolour archival stock, which is print colourfast for 75+ years.