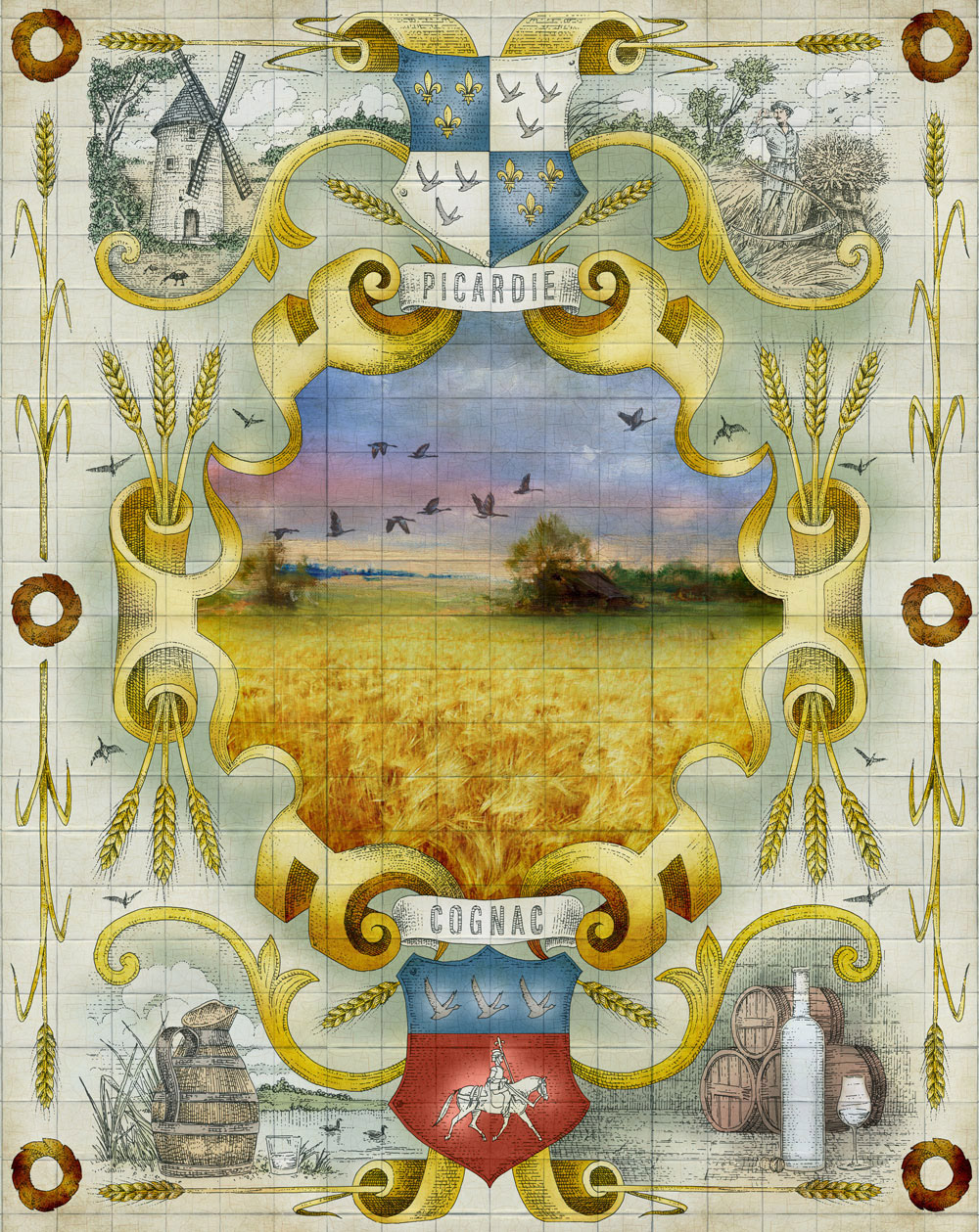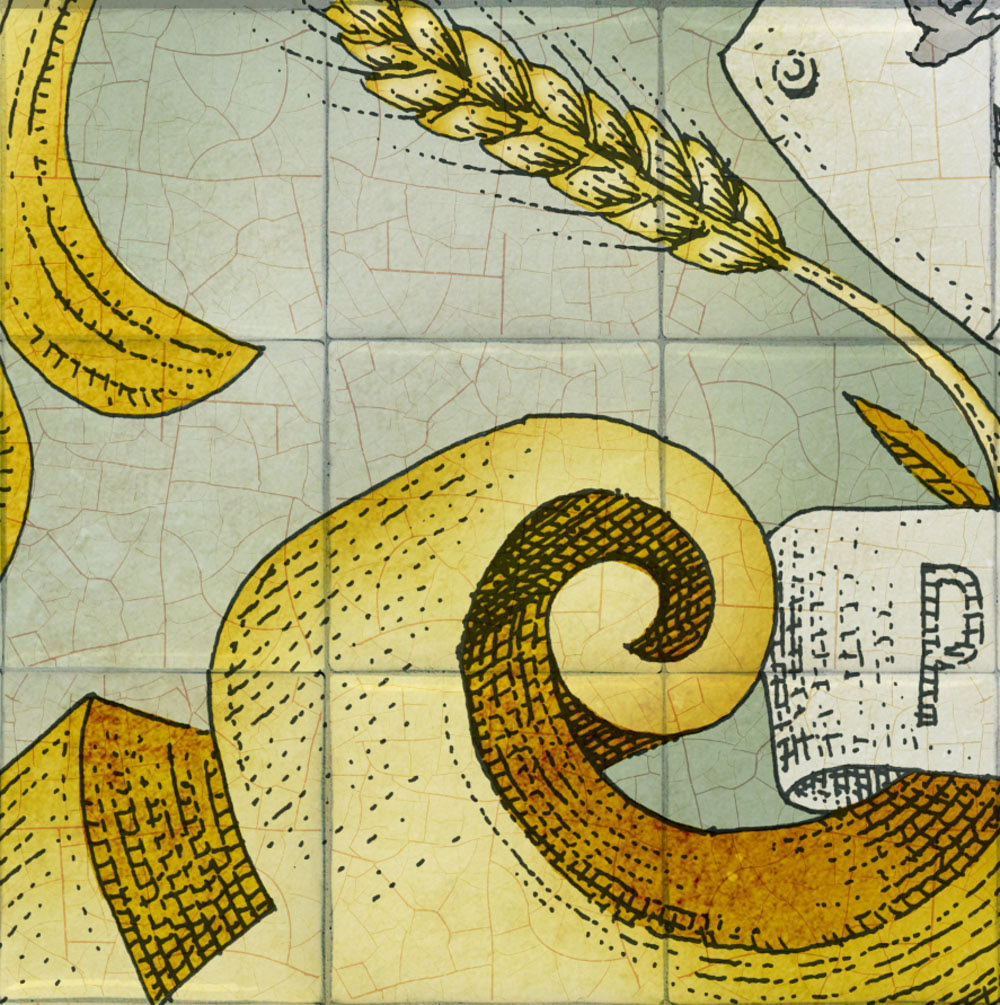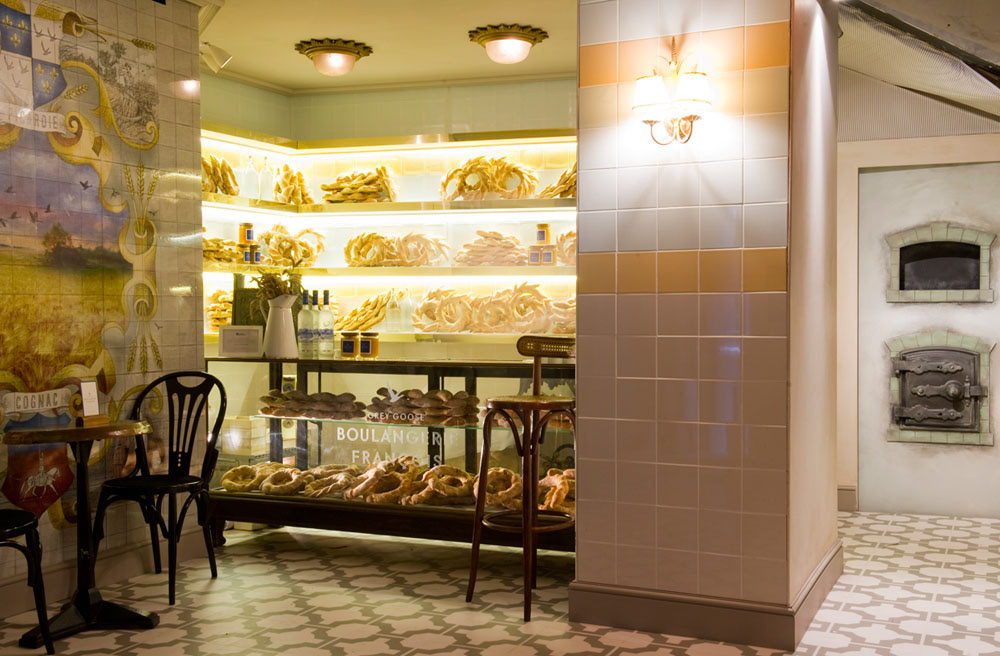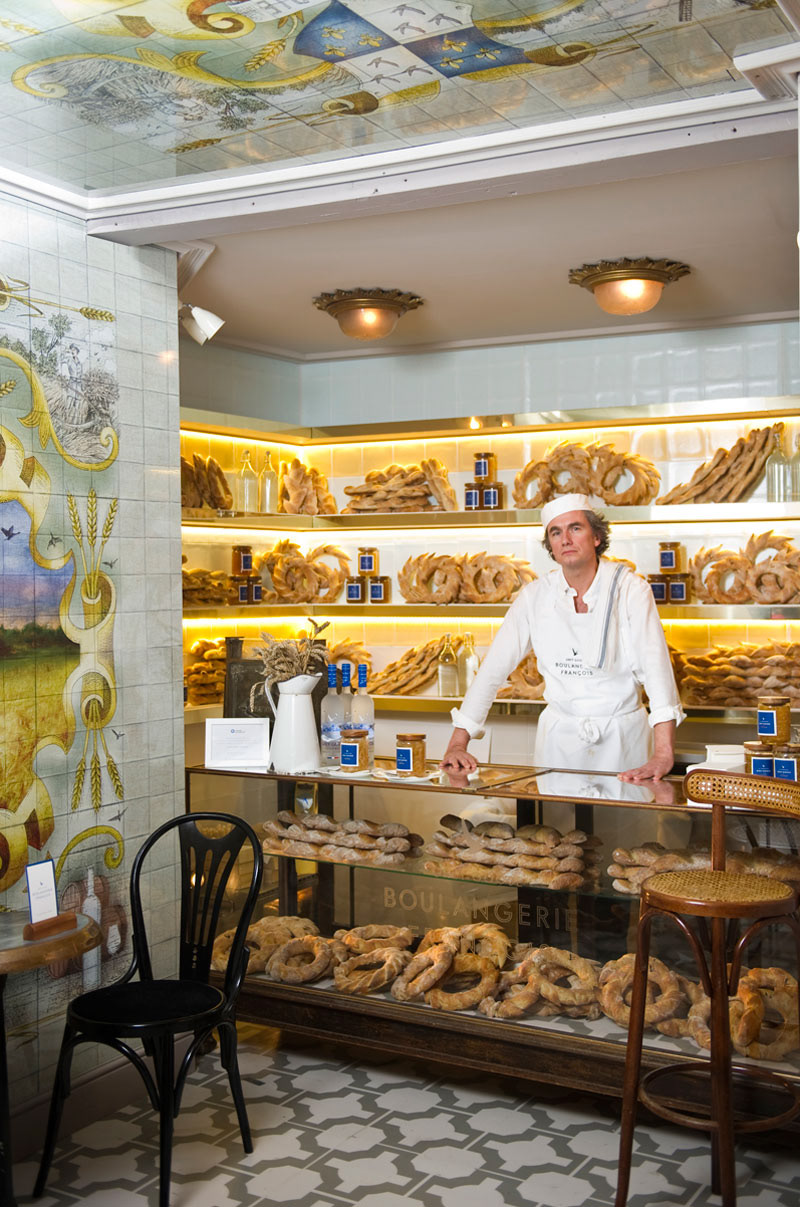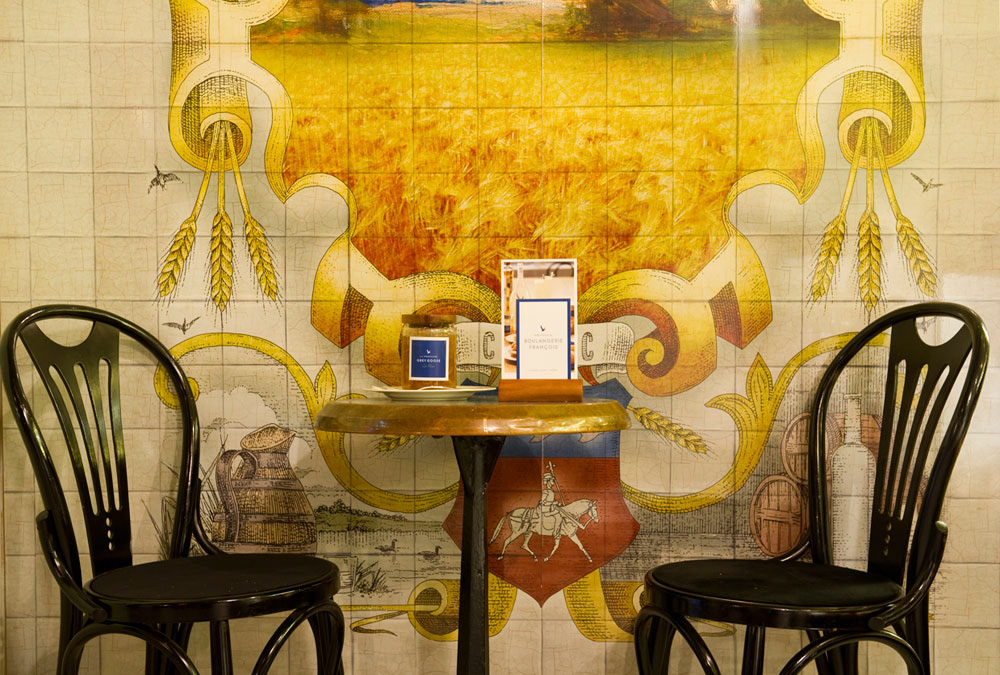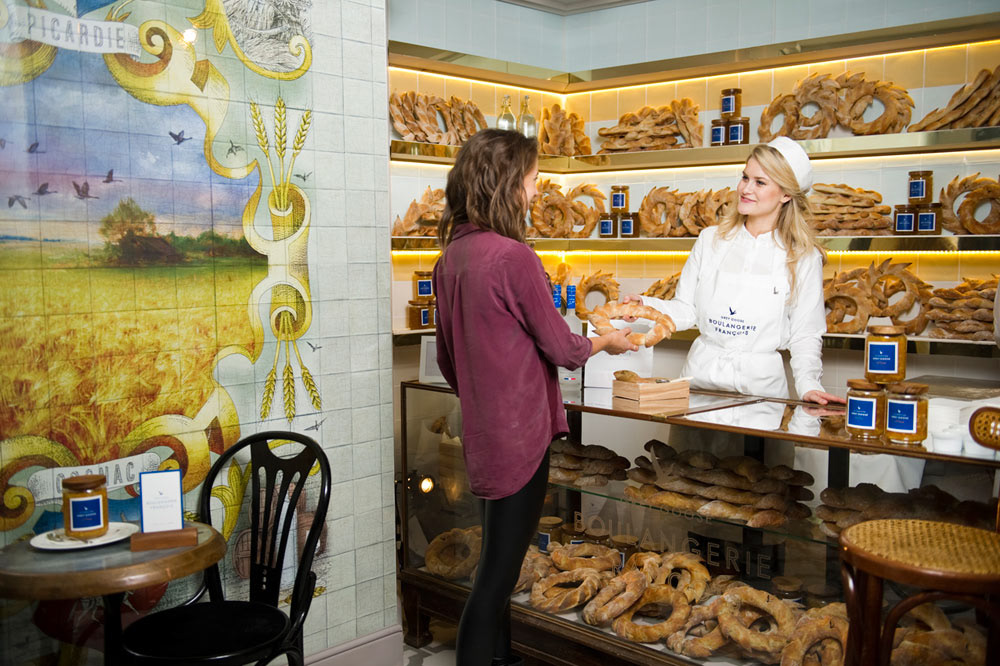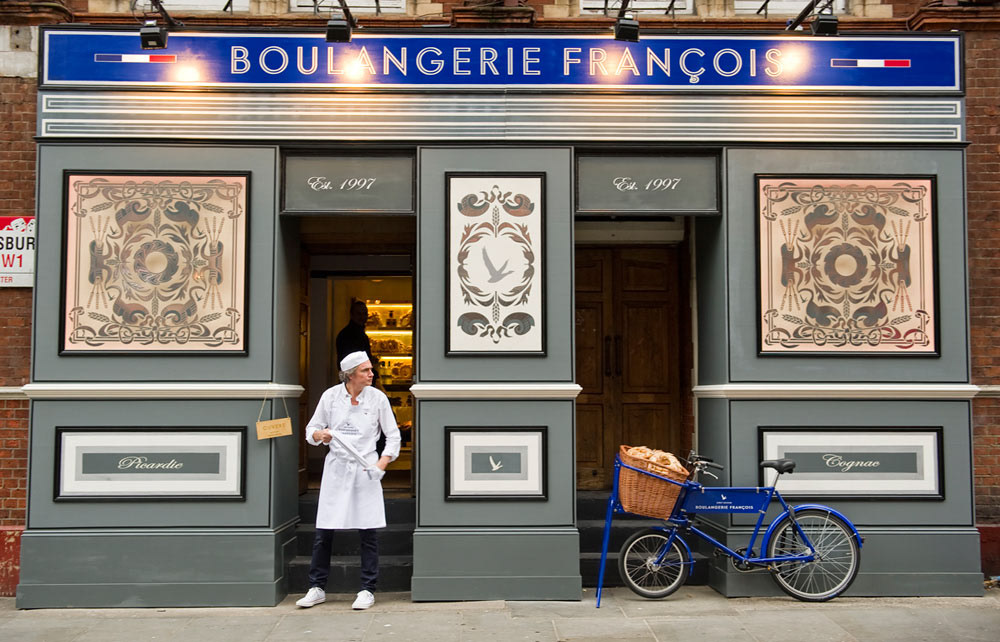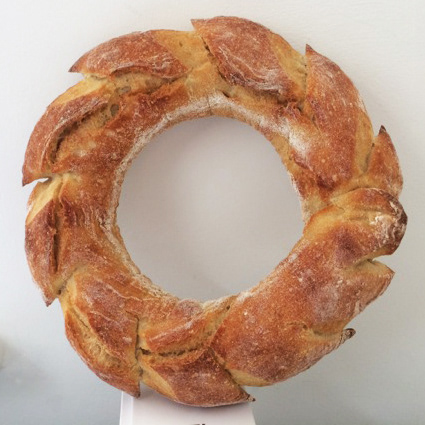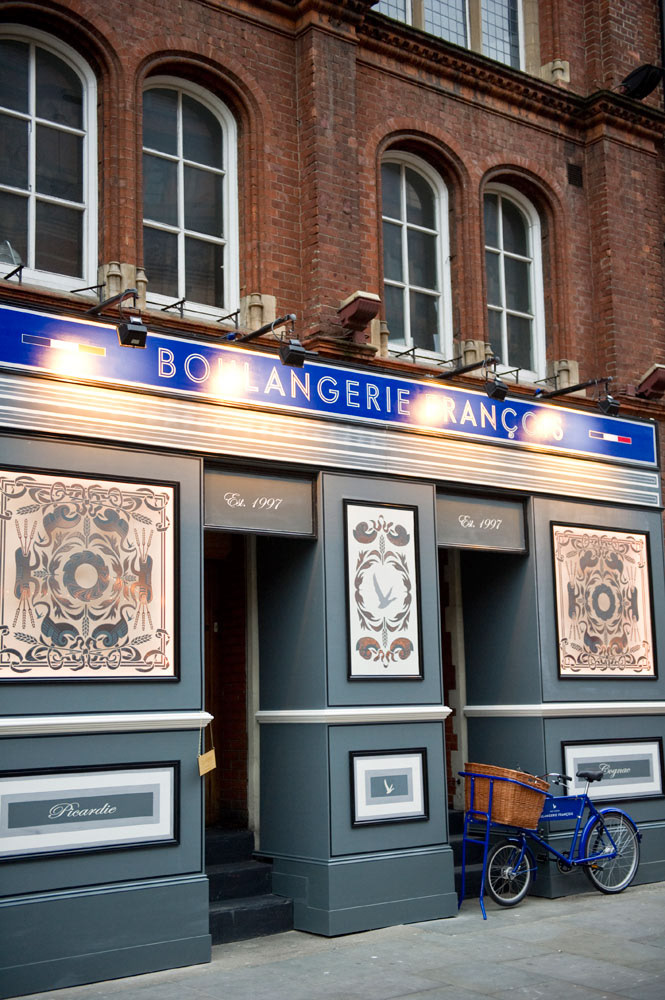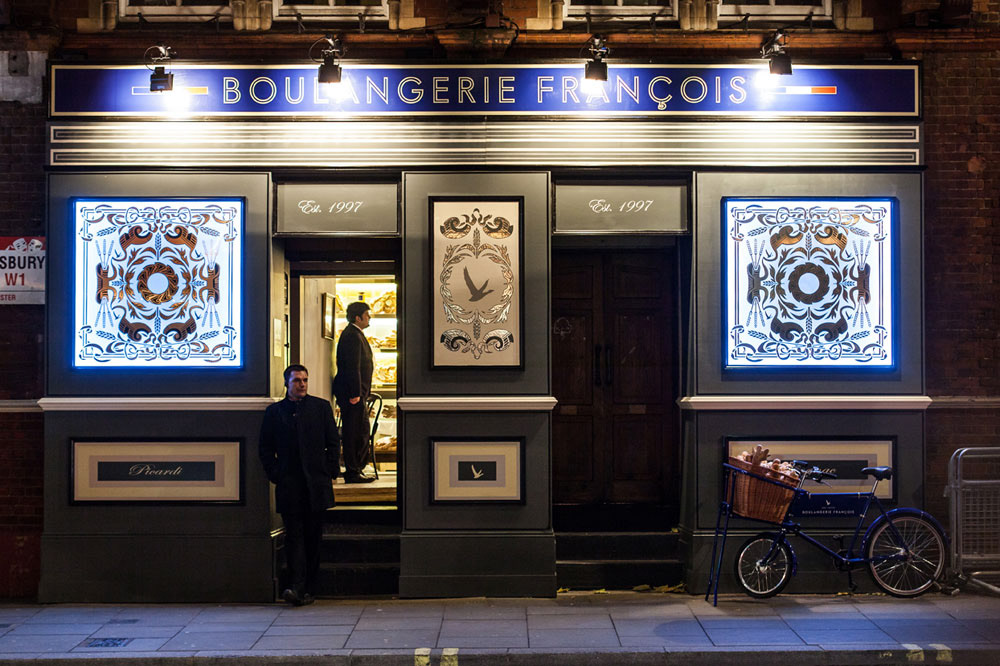 Large format Illustrated wall mural artwork printed on gloss laminated panels to resemble antiquated glazed tiles for a pop-up traditional French style Boulangerie, for Grey Goose Vodka.
Two tone vinyl window manifestations produced in matt and mirrored silver metallic material produced as outlined Adobe Illustrator vector graphics.
Interior Design, Art Direction and Photographs by NP+Co.