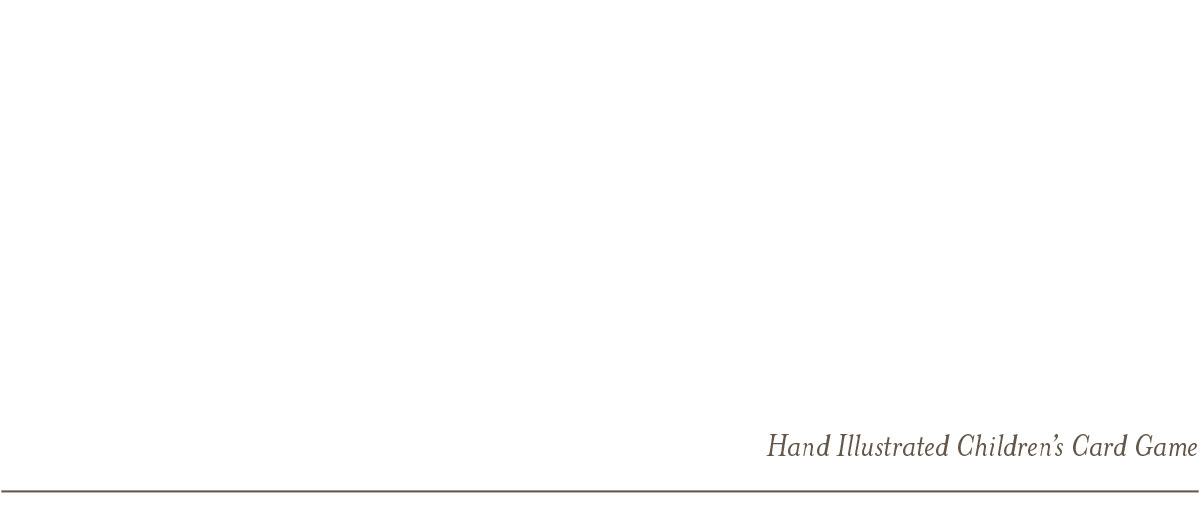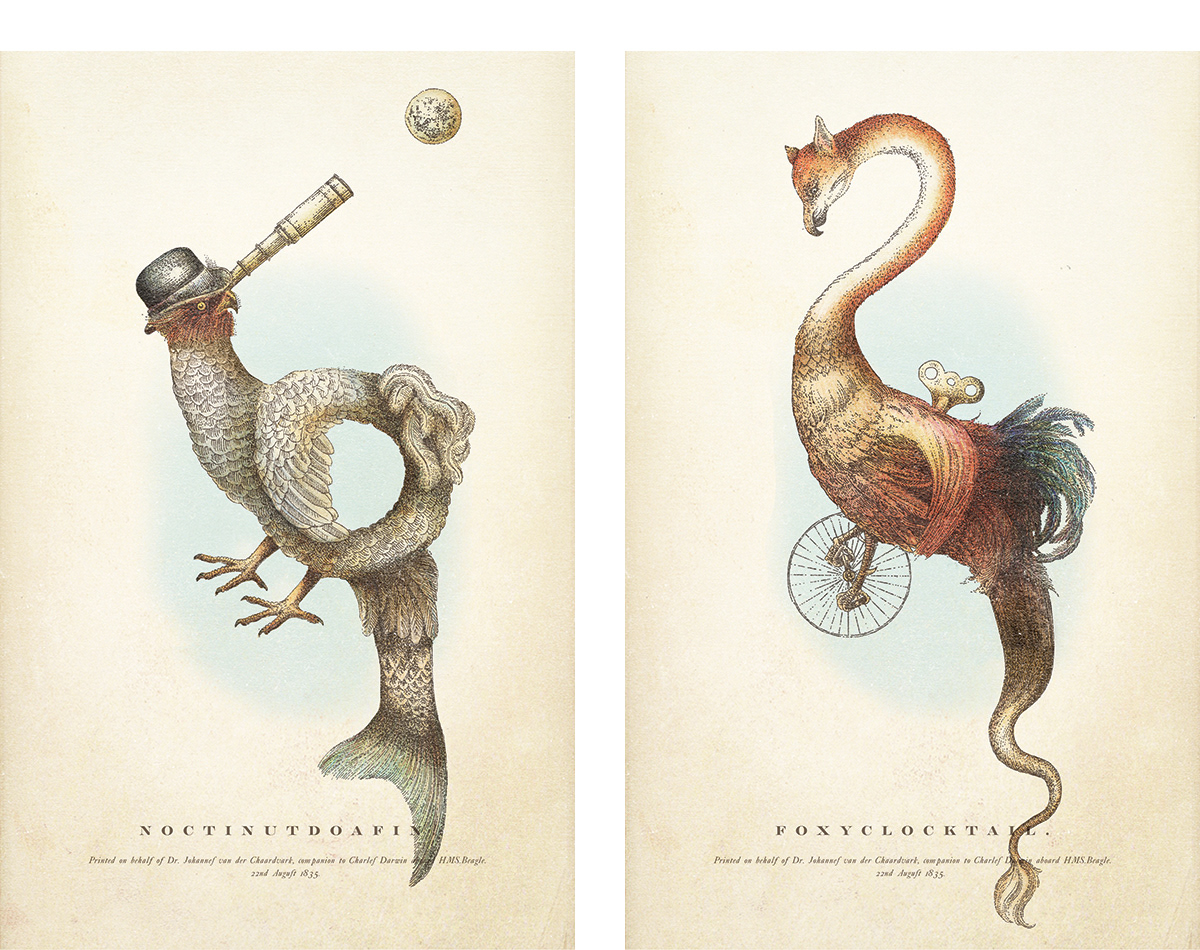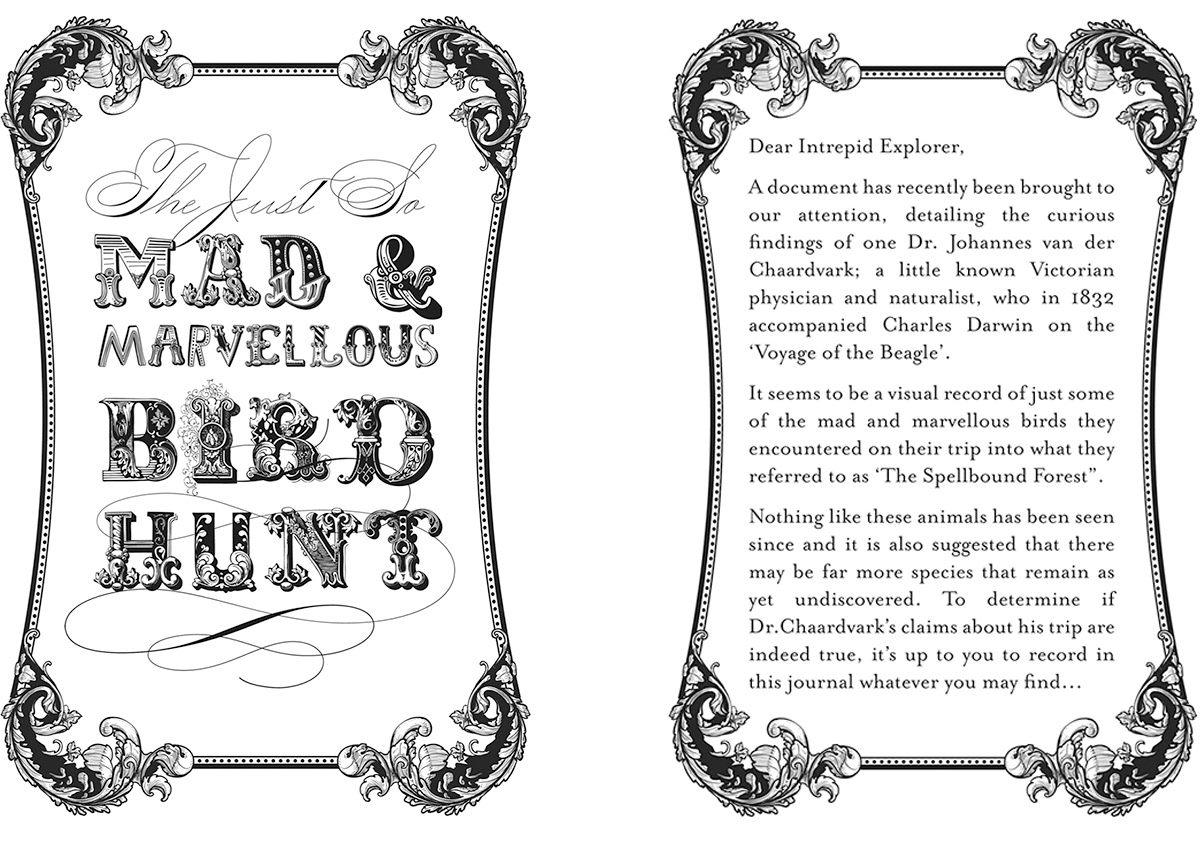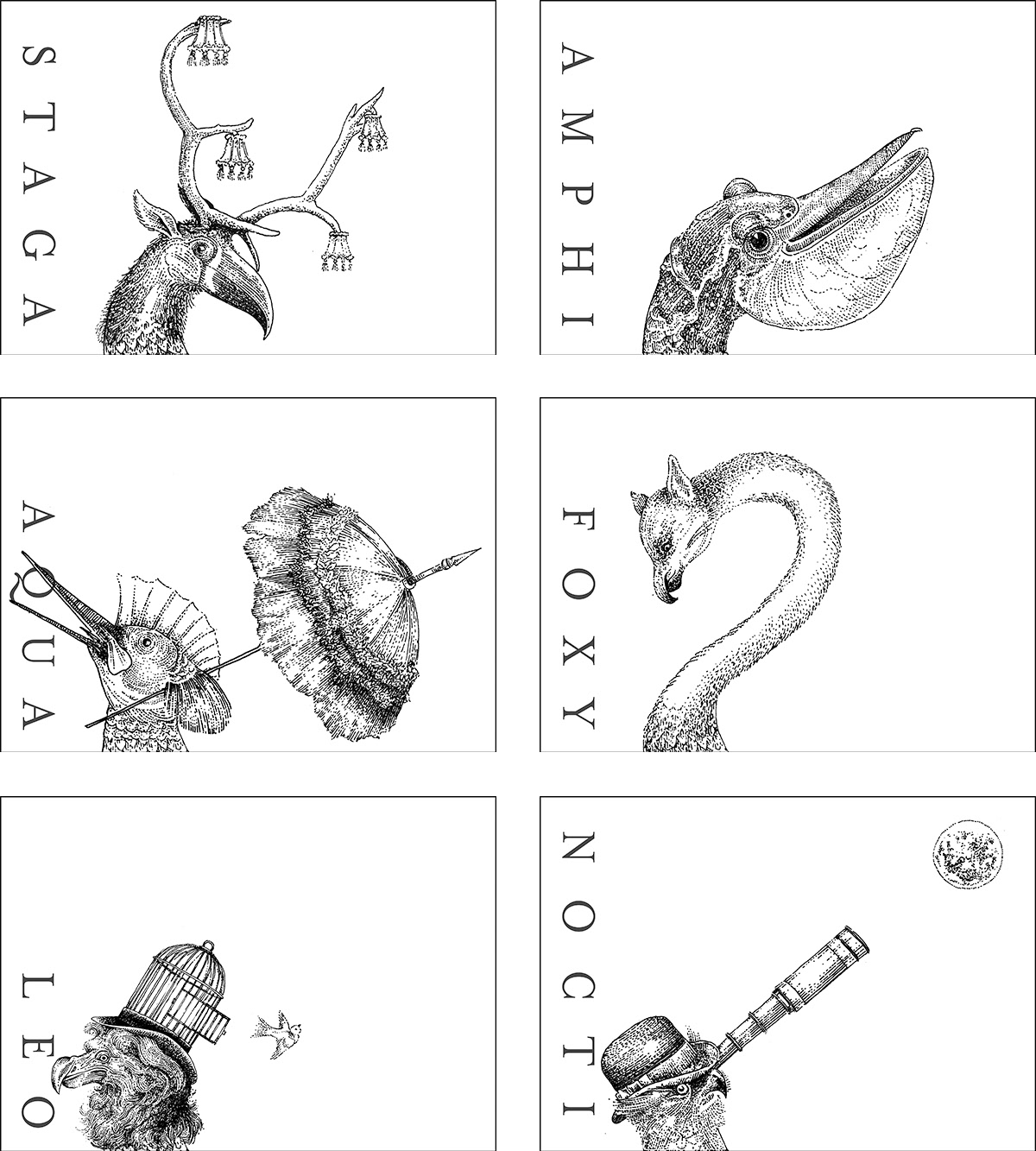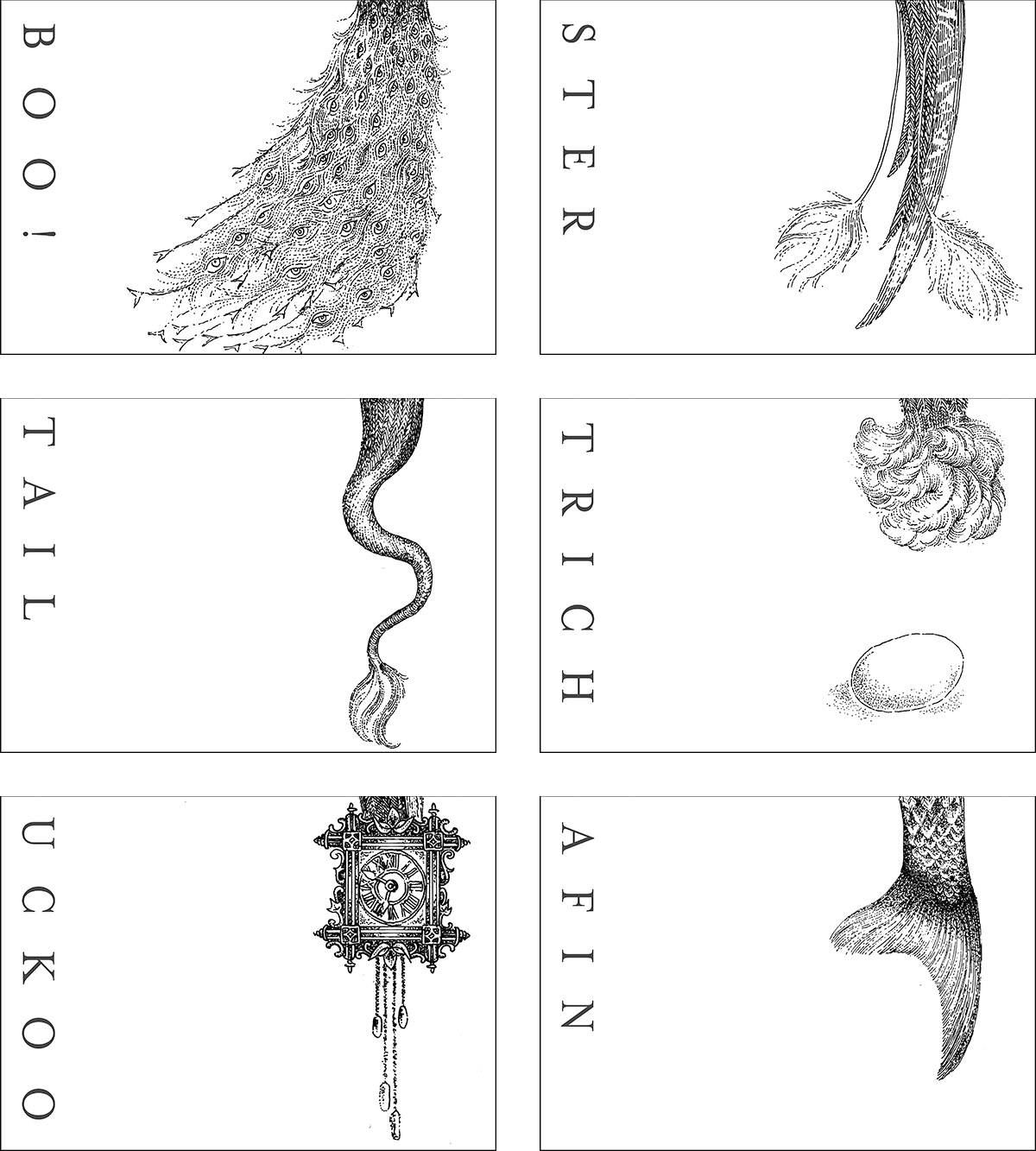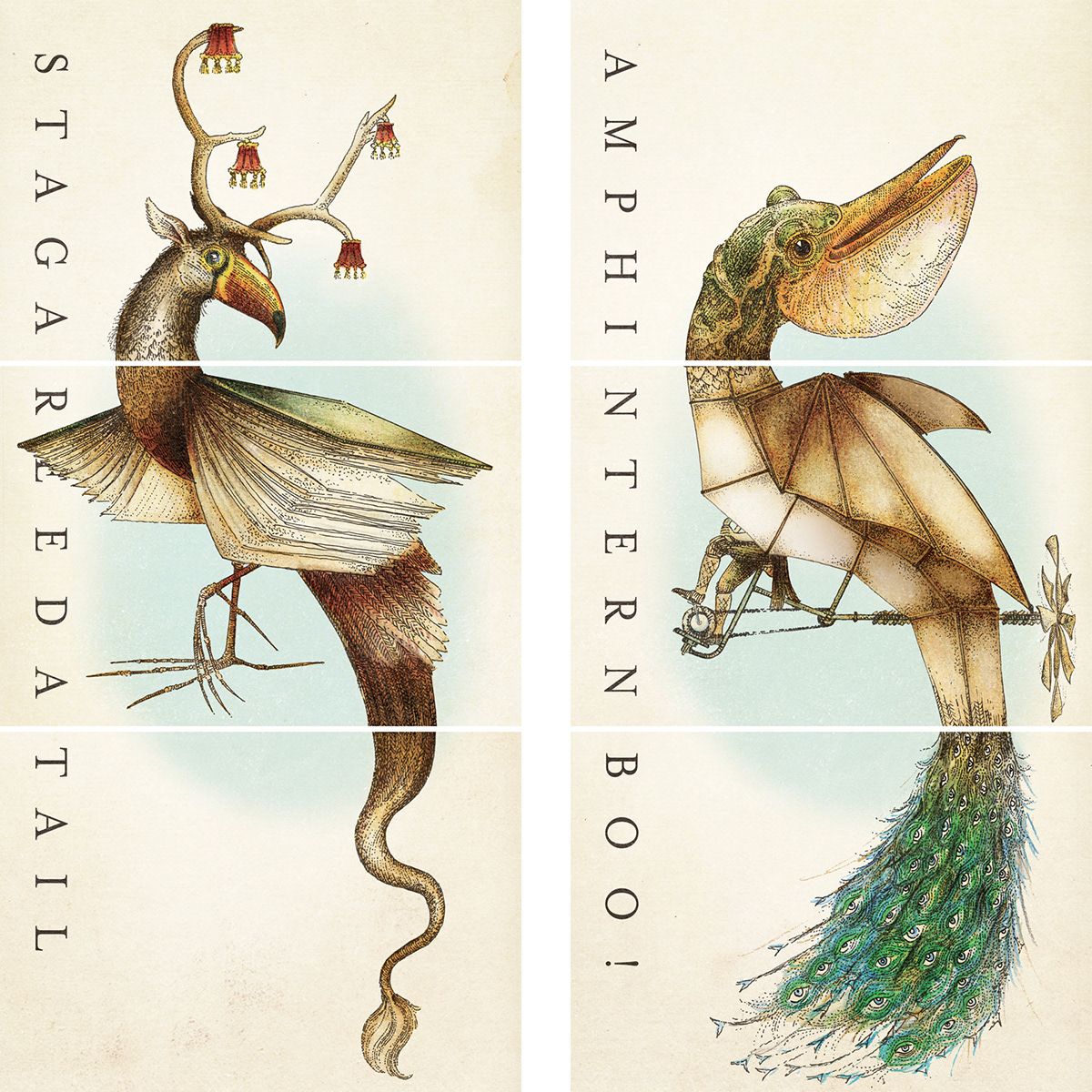 Hand illustrated artwork for the 'Just So Mad & Marvellous Bird Hunt' card game, launched at the Just So Festival 2015.
The card game featured mix and match bird heads, bodies and tails along with blank cards for the children to create their own marvellous creatures. The festival featured a large format version of the game within the Spellbound Forest area, where children were encouraged to discover the large scale model species of mad and marvellous birds.
This letter was left for the children to discover...
"Dear Intrepid Explorer,
A document has recently been brought to our attention, detailing the curious findings of one Dr. Johannes van der Chaardvark; a little known Victorian physician and naturalist, who in 1832 accompanied Charles Darwin on the 'Voyage of the Beagle'.
It seems to be a visual record of just some of the mad and marvellous birds they encountered on their trip into what they referred to as 'The Spellbound Forest".
Nothing like these animals has been seen since and it is also suggested that there may be far more species that remain as yet undiscovered. To determine if Dr.Chaardvark's claims about his trip are indeed true, it's up to you to record in this journal whatever you may find…"