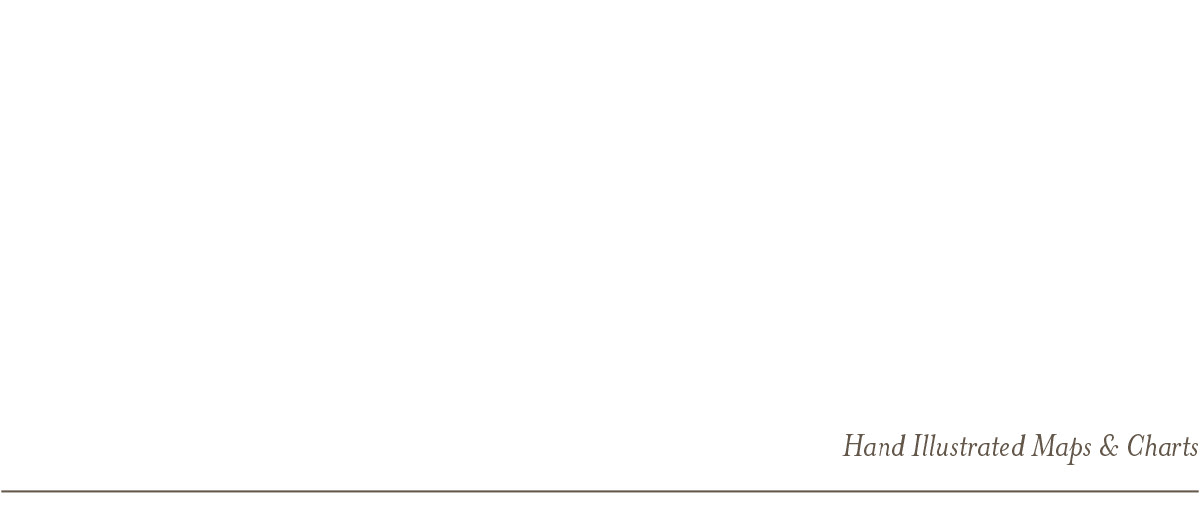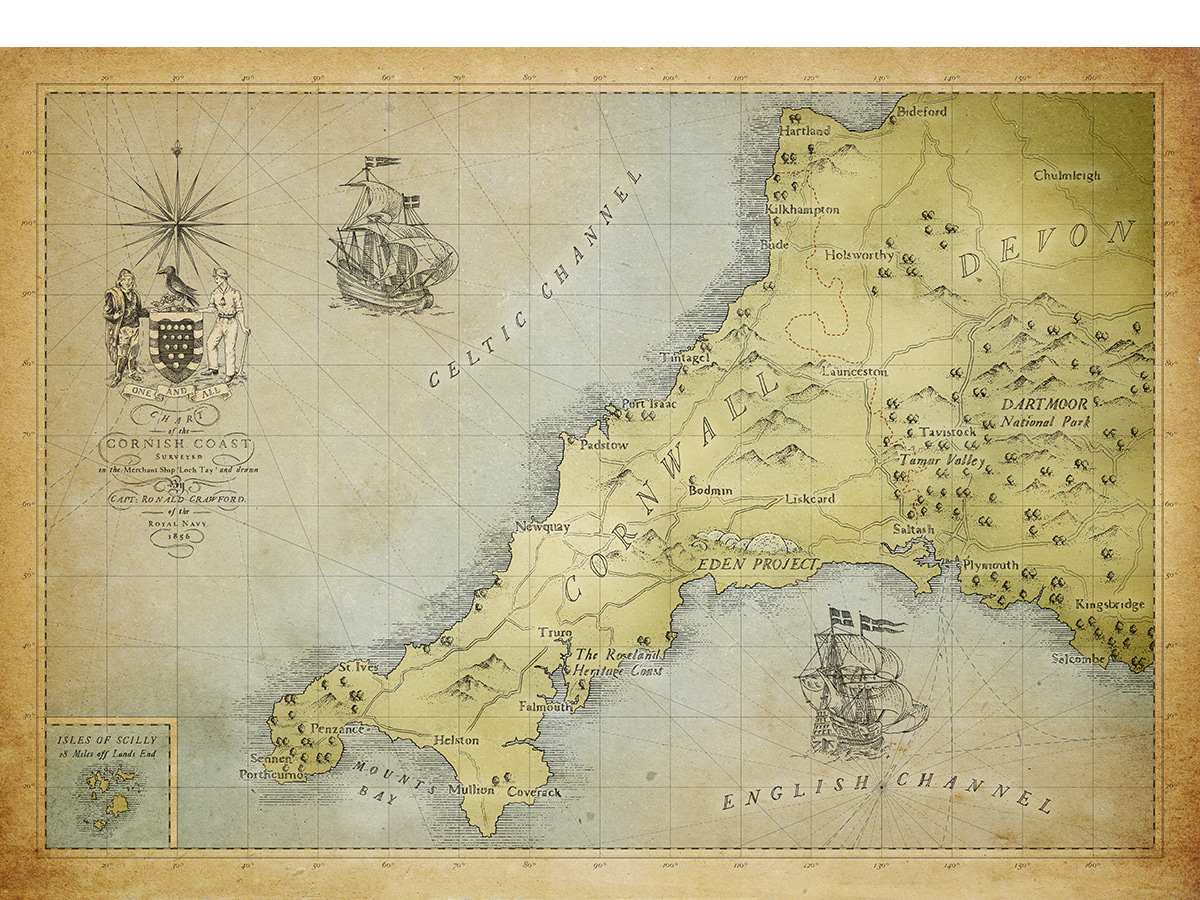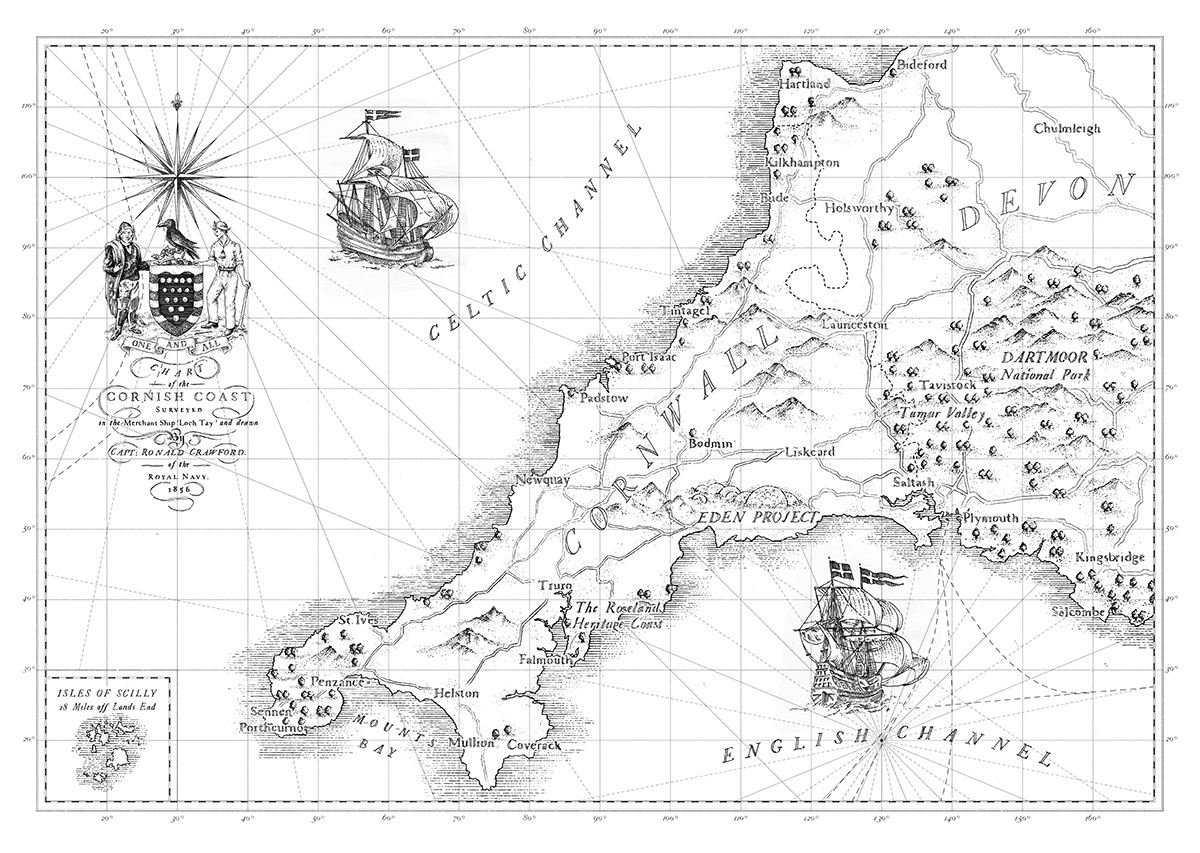 This hand illustrated, vintage nautical style map of Cornwall was commissioned and produced for a retirement home development brochure.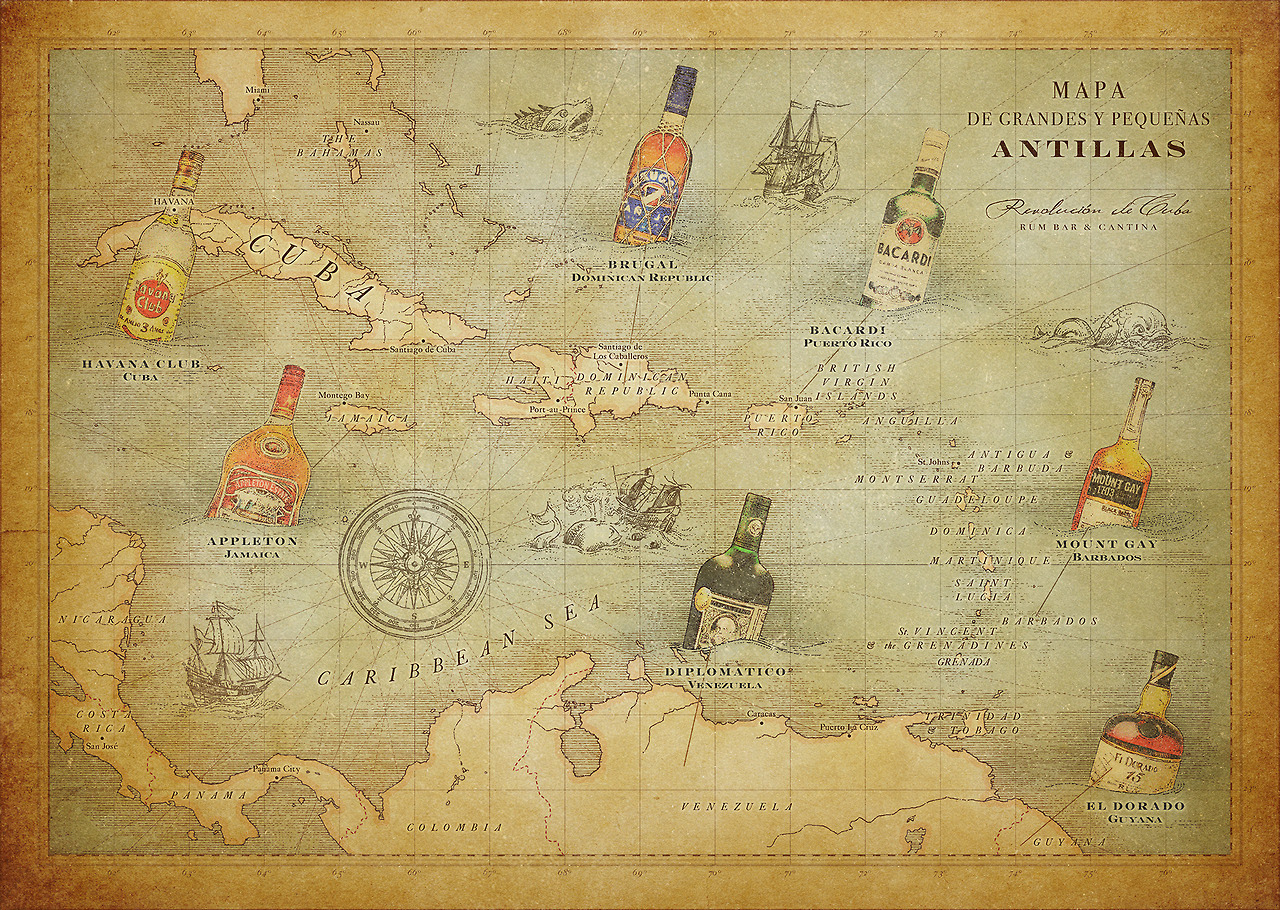 MAPA DE GRANDES PEQUEANAS ANTILLAS
A heavily antiqued, large format, old nautical style illustrated map of the Antilles, demonstrating the traditional country of origin of different Rum products. Clockwise from top left, Havana Club (Cuba), Brugal (Dominican Republic), Bacardi (Puerto Rico), Mount Gay (Barbados), El Dorado (Guyana), Diplomatico (Venezuela) and Appleton Estate (Jamaica).
Commissioned by the Revolucion de Cuba chain of Rum Bars.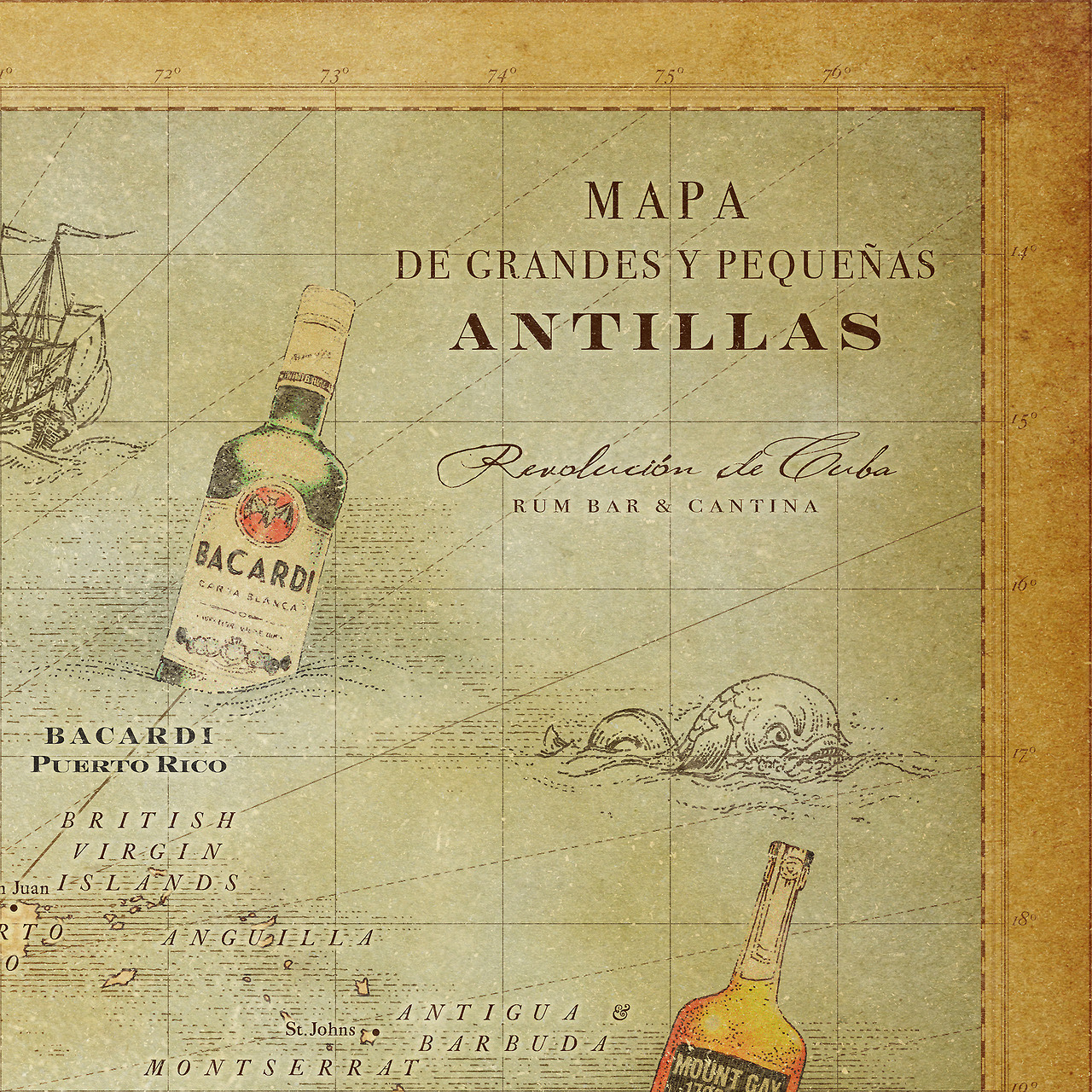 A SERIO-COMIC VODKA MAP OF EUROPE… (After Fred W. Rose)

This large format illustrated map is based on a 19th Century political map of Europe designed and printed by Fred W. Rose. This version was developed for display in Revolution Vodka Bars as an information graphic, showing the countries of origin of many different brands of vodka.
​​​​​​​

Editorial map illustration featured in the BBC Radio Times magazine heralding the start of a new series of Mr.Whicher.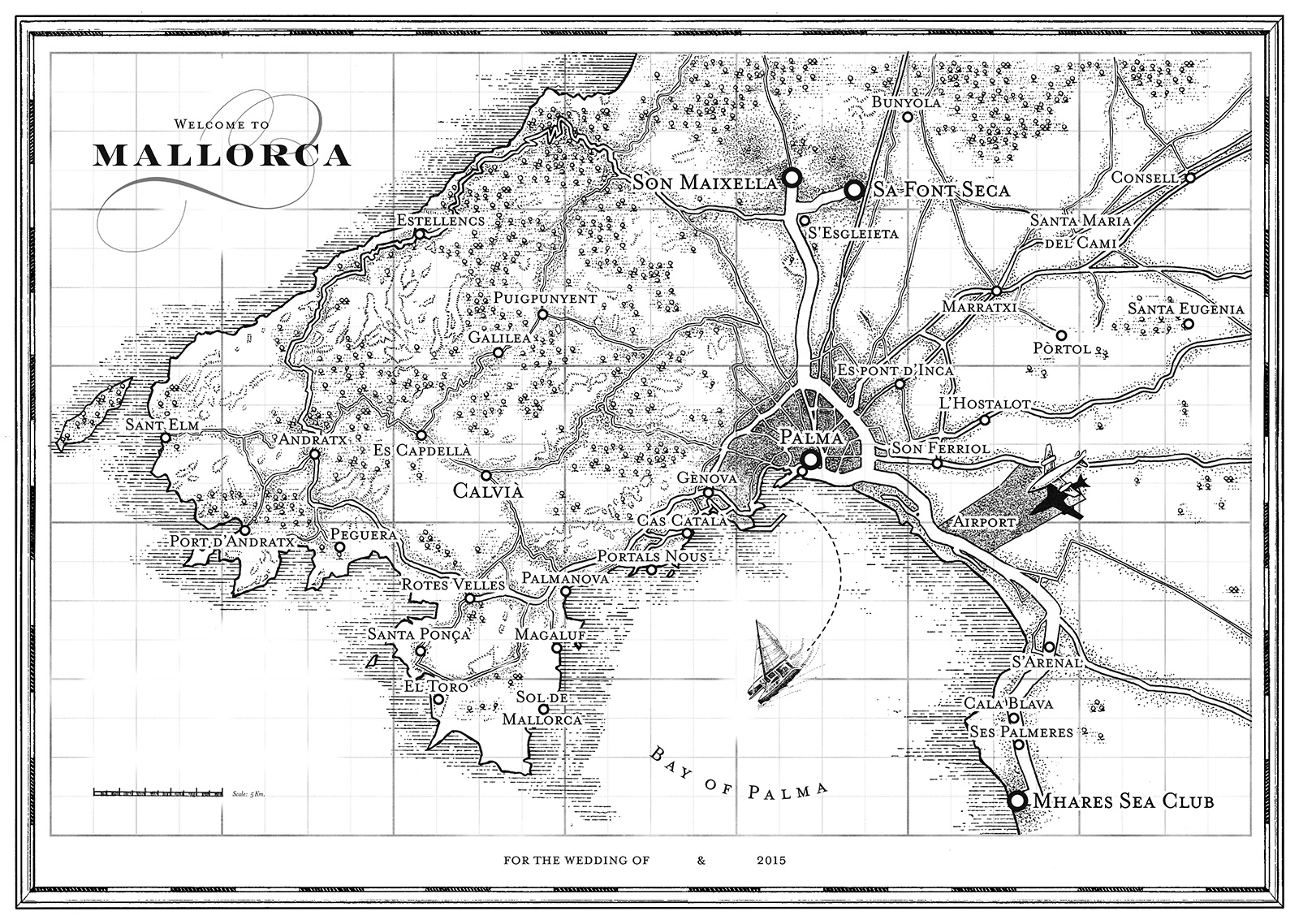 Black and white hand illustrated map of Mallorca commissioned for a piece of wedding stationery.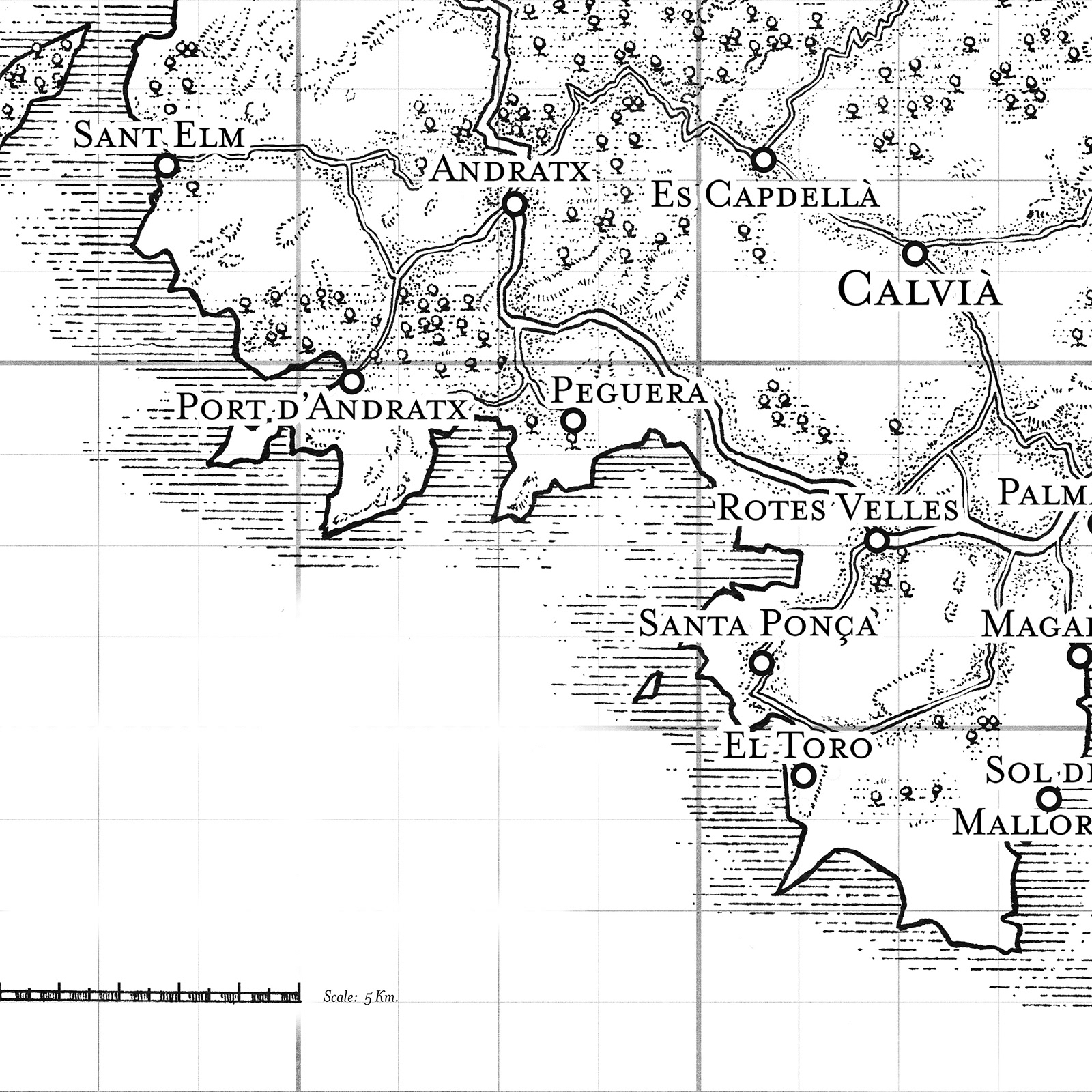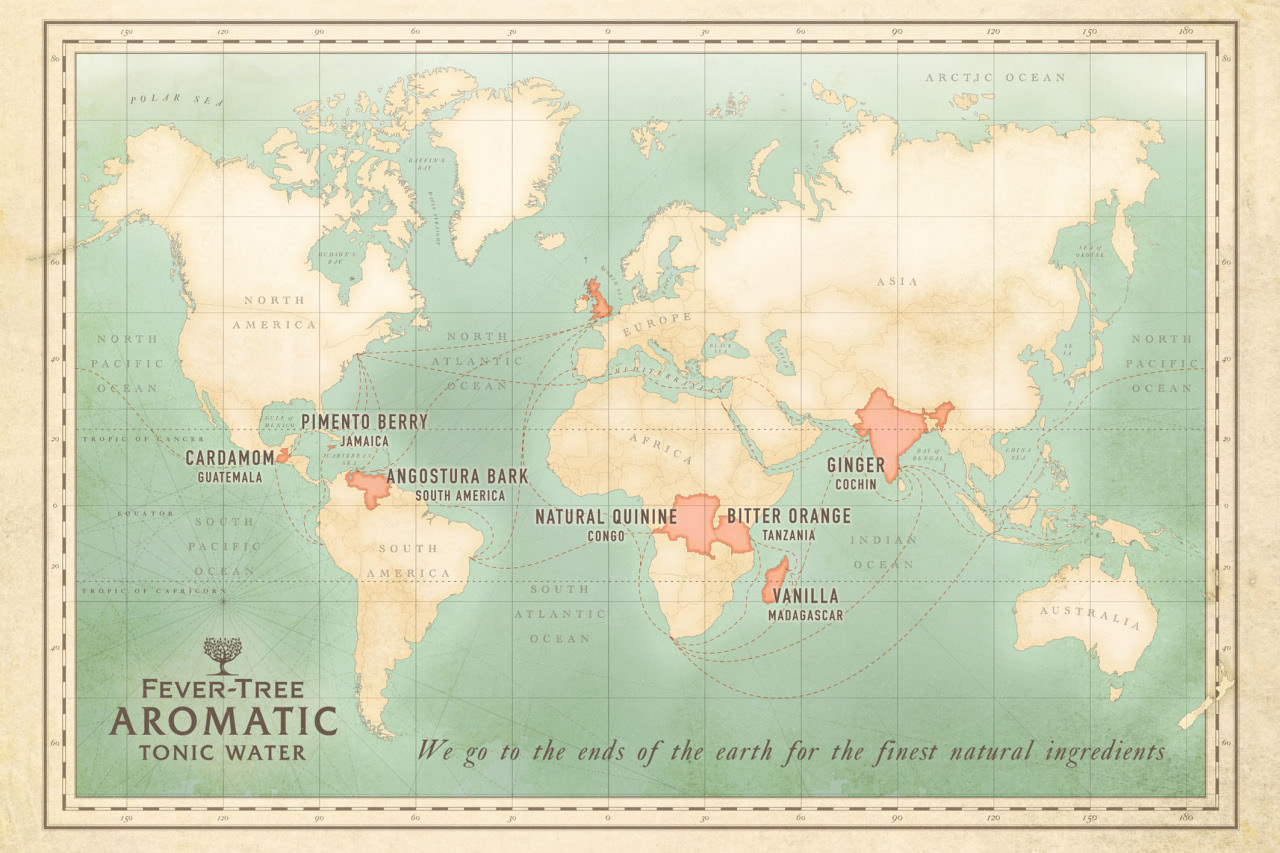 Antique style politic world map produced for Fever Tree illustrating the nations of origin for the ingredients of their new Aromatic Tonic Water.