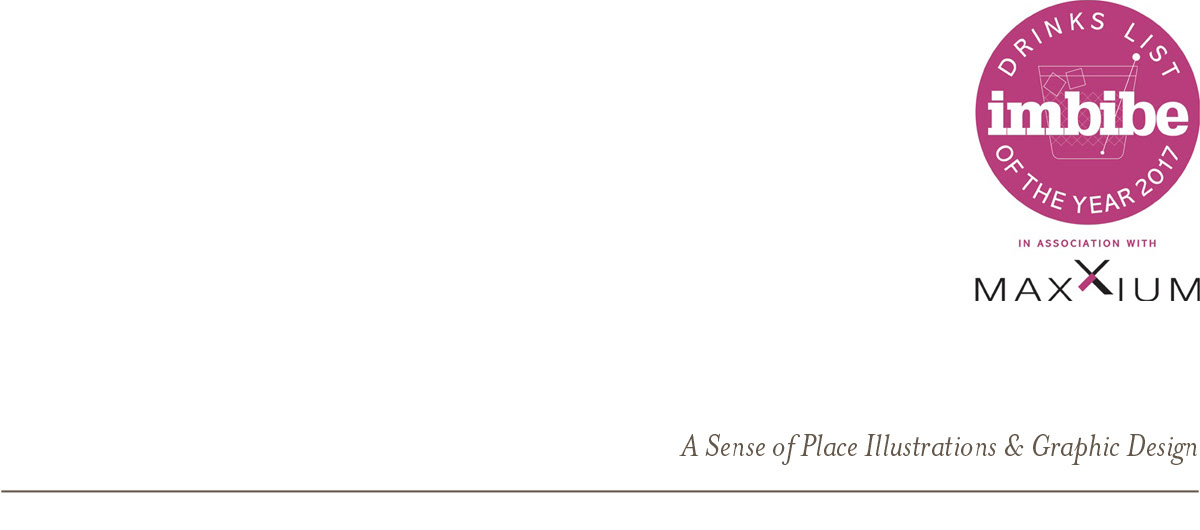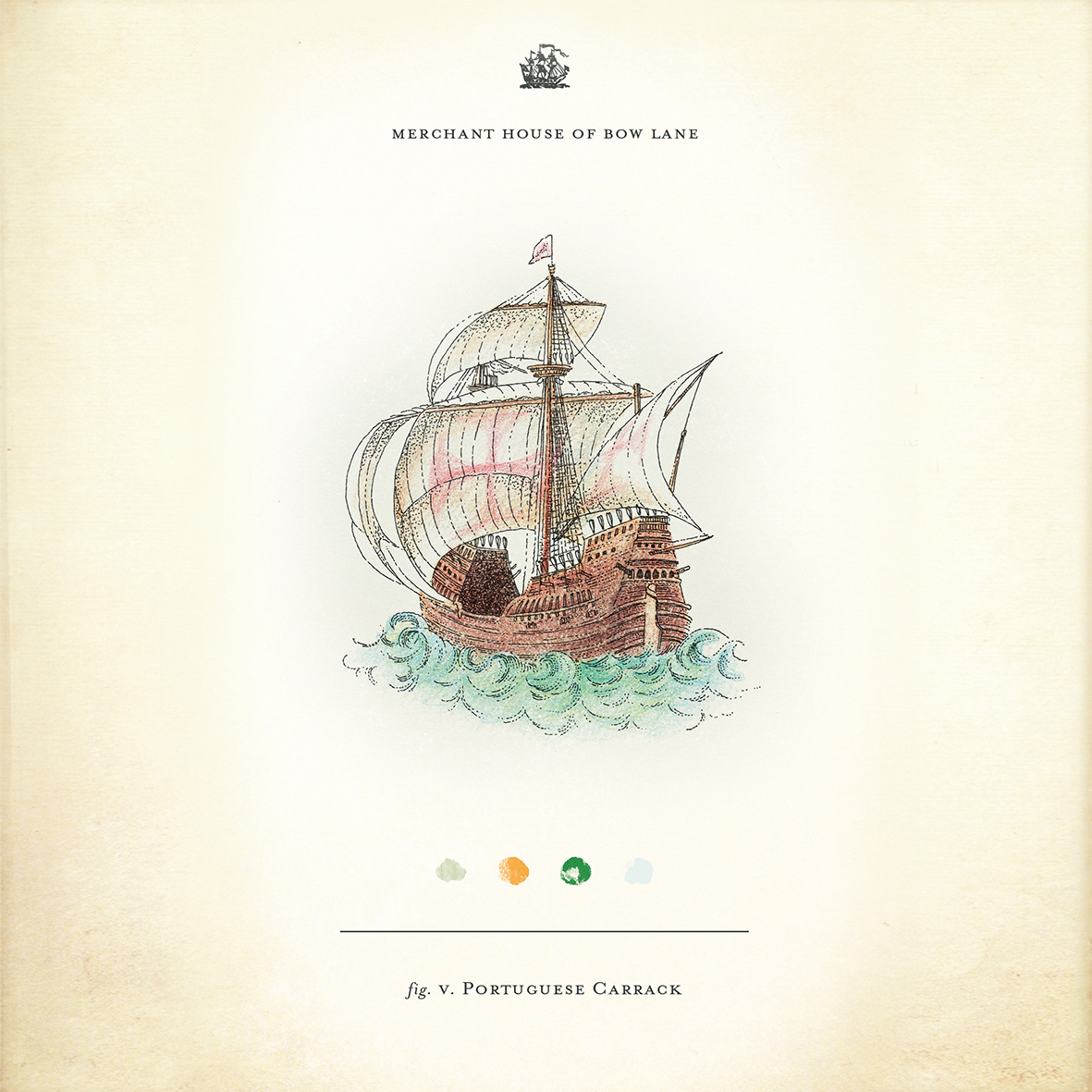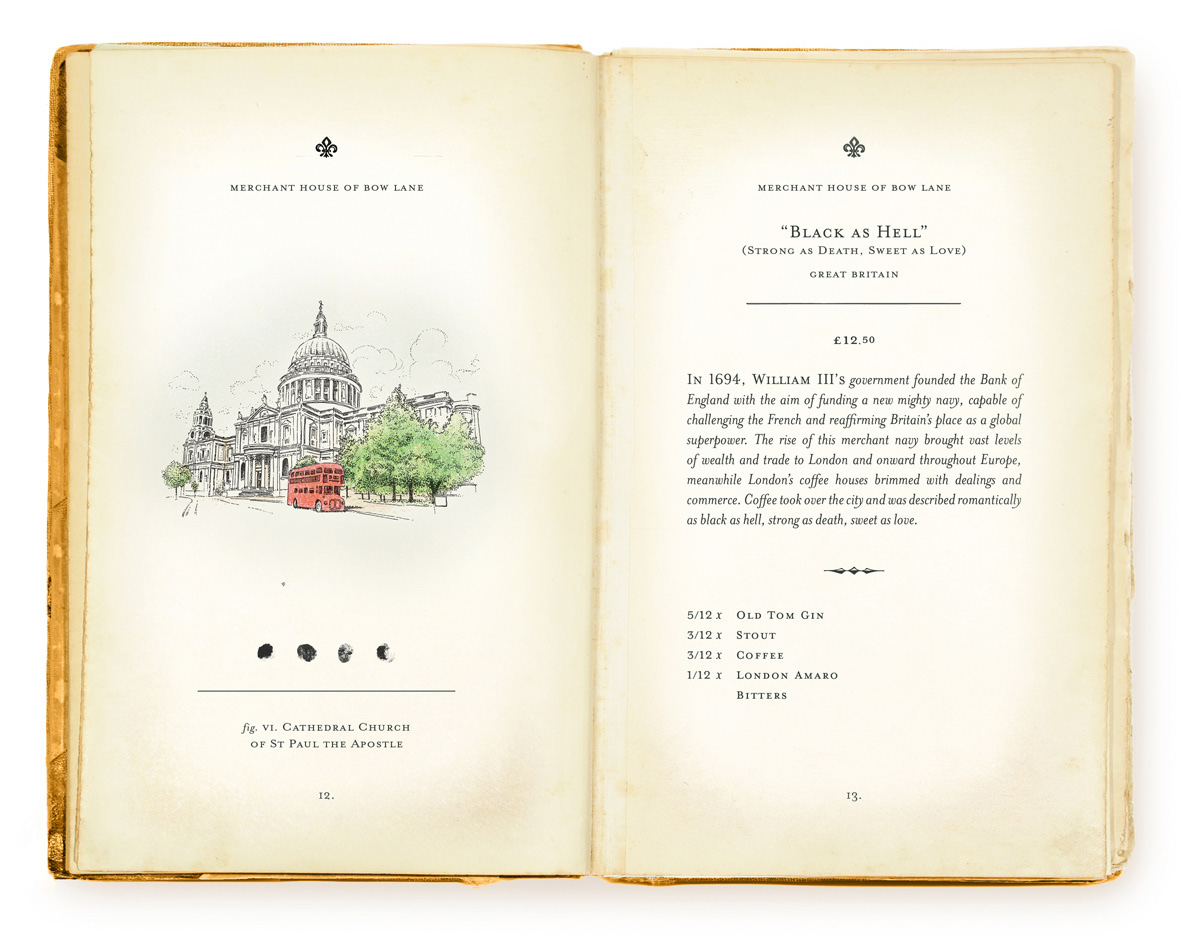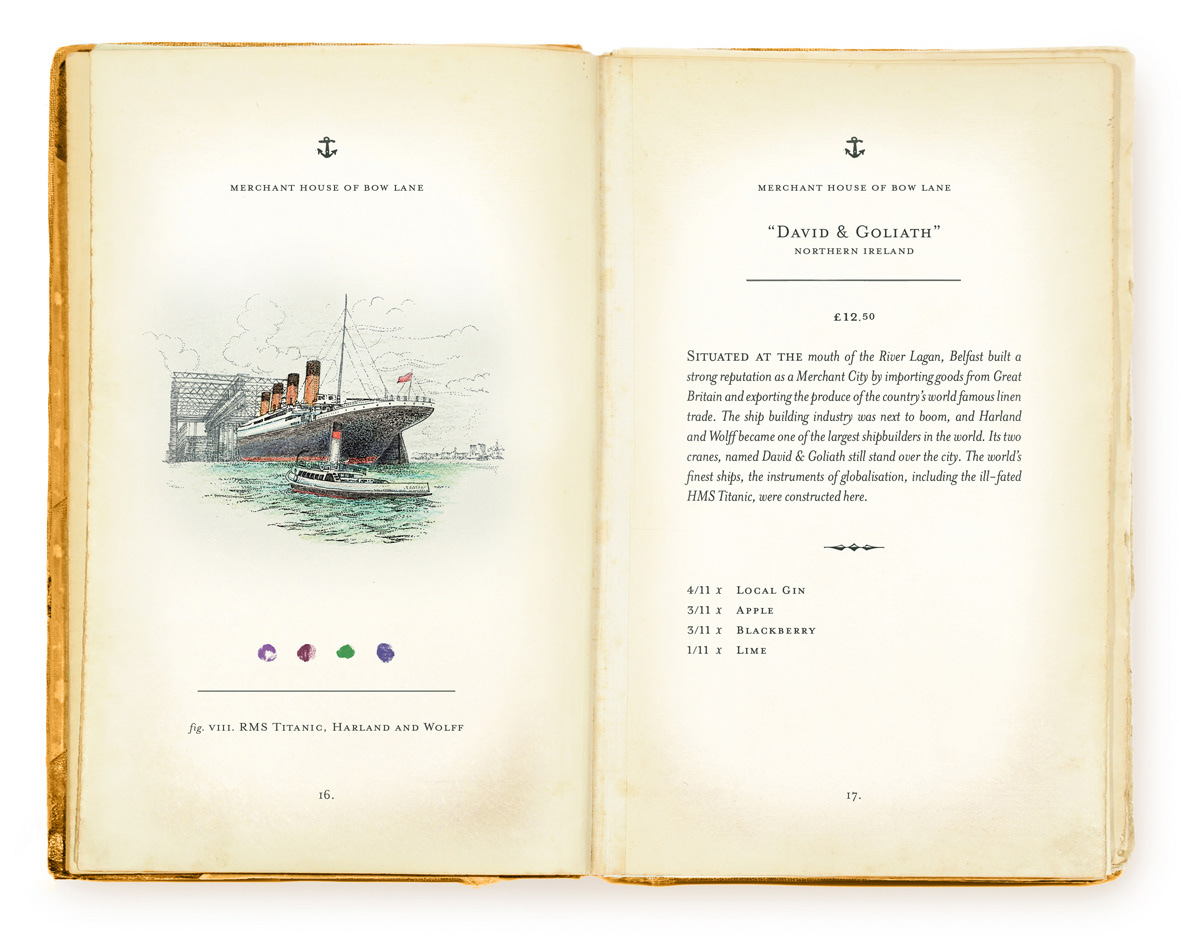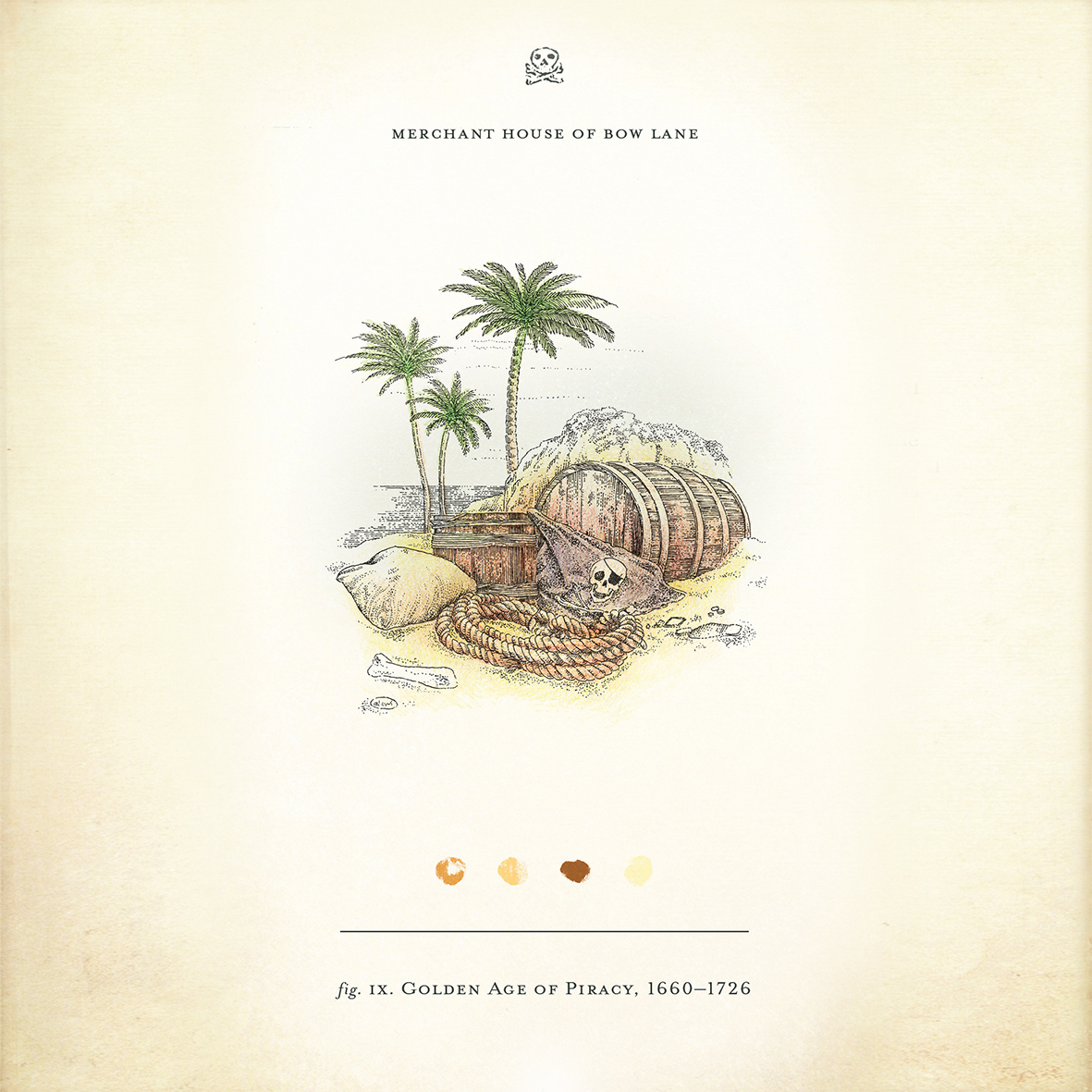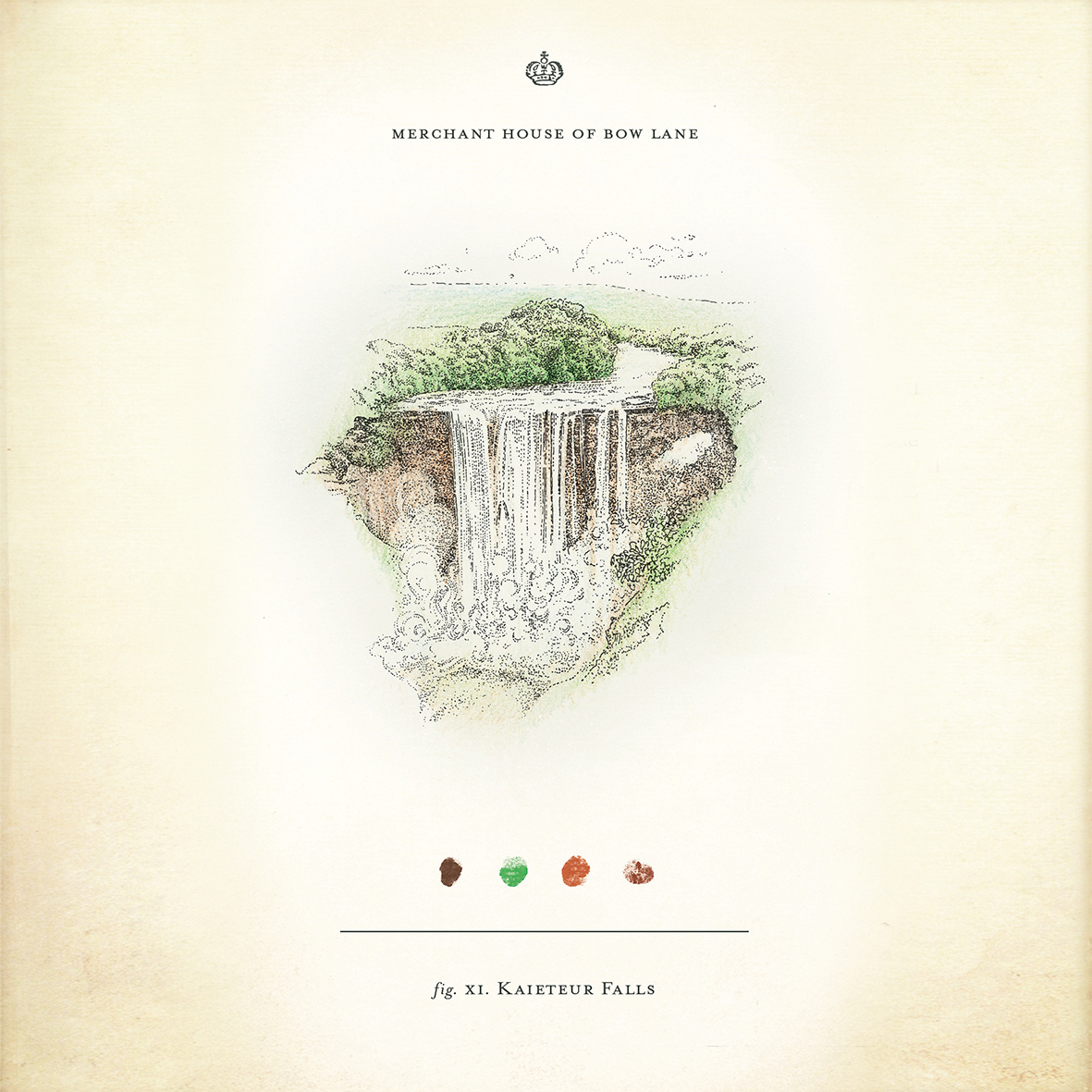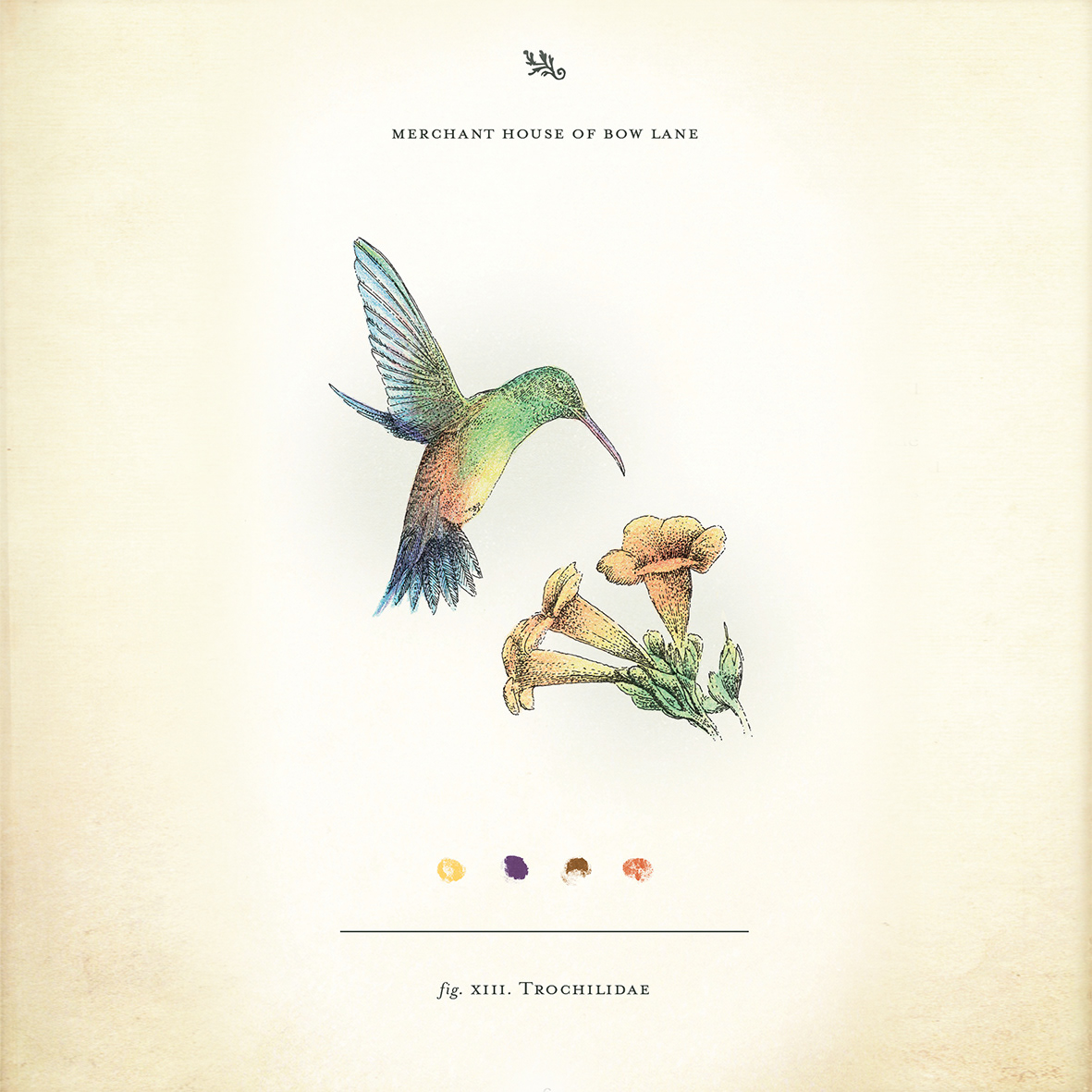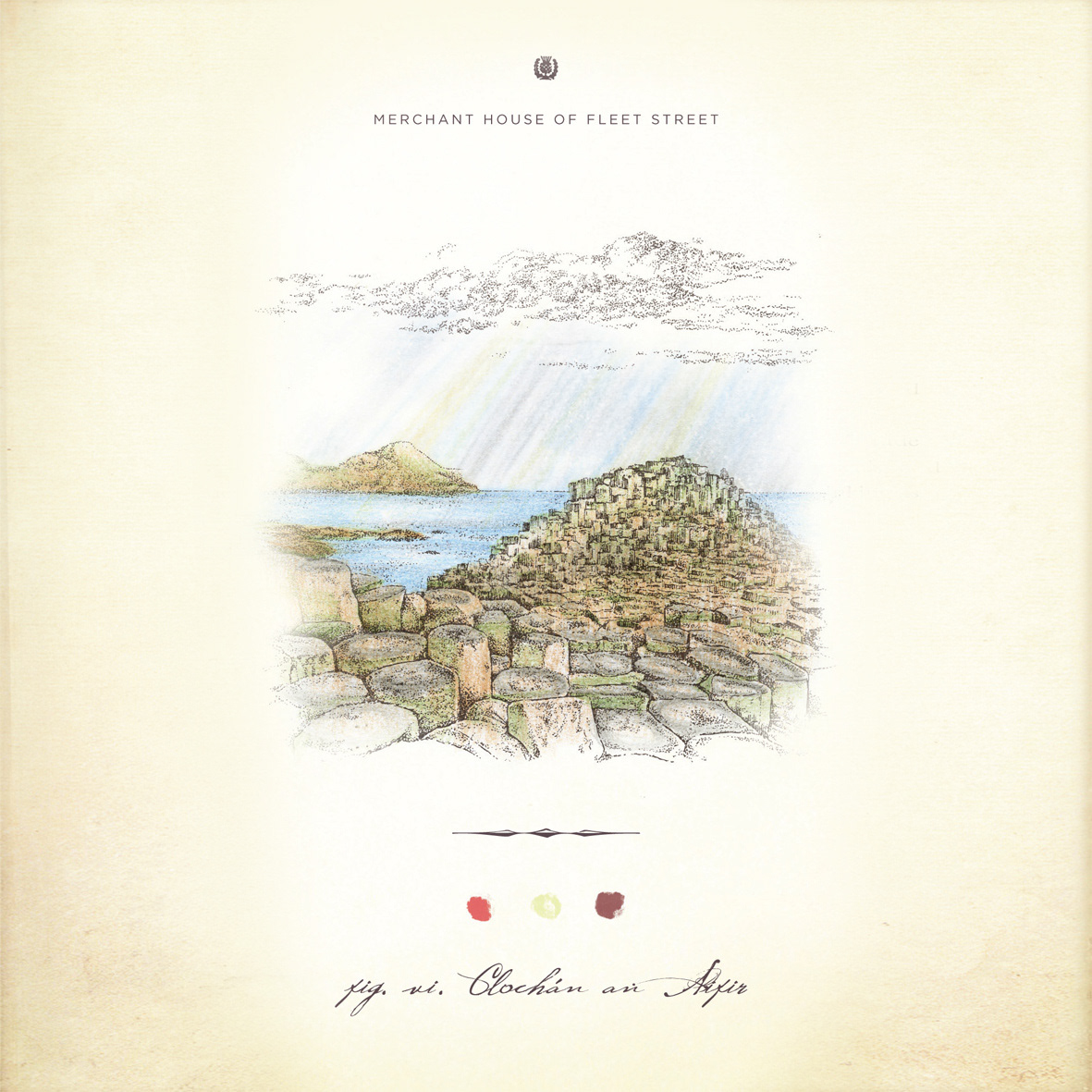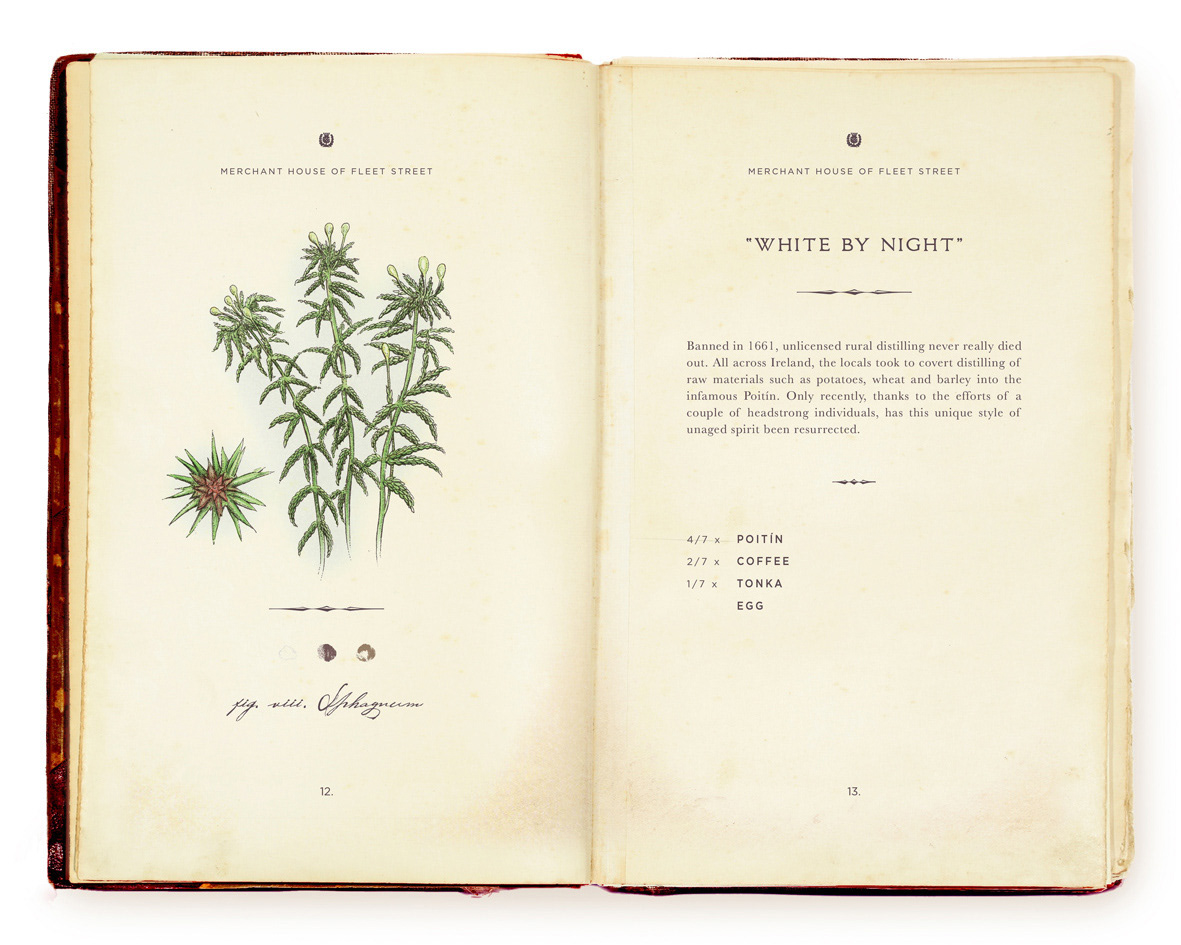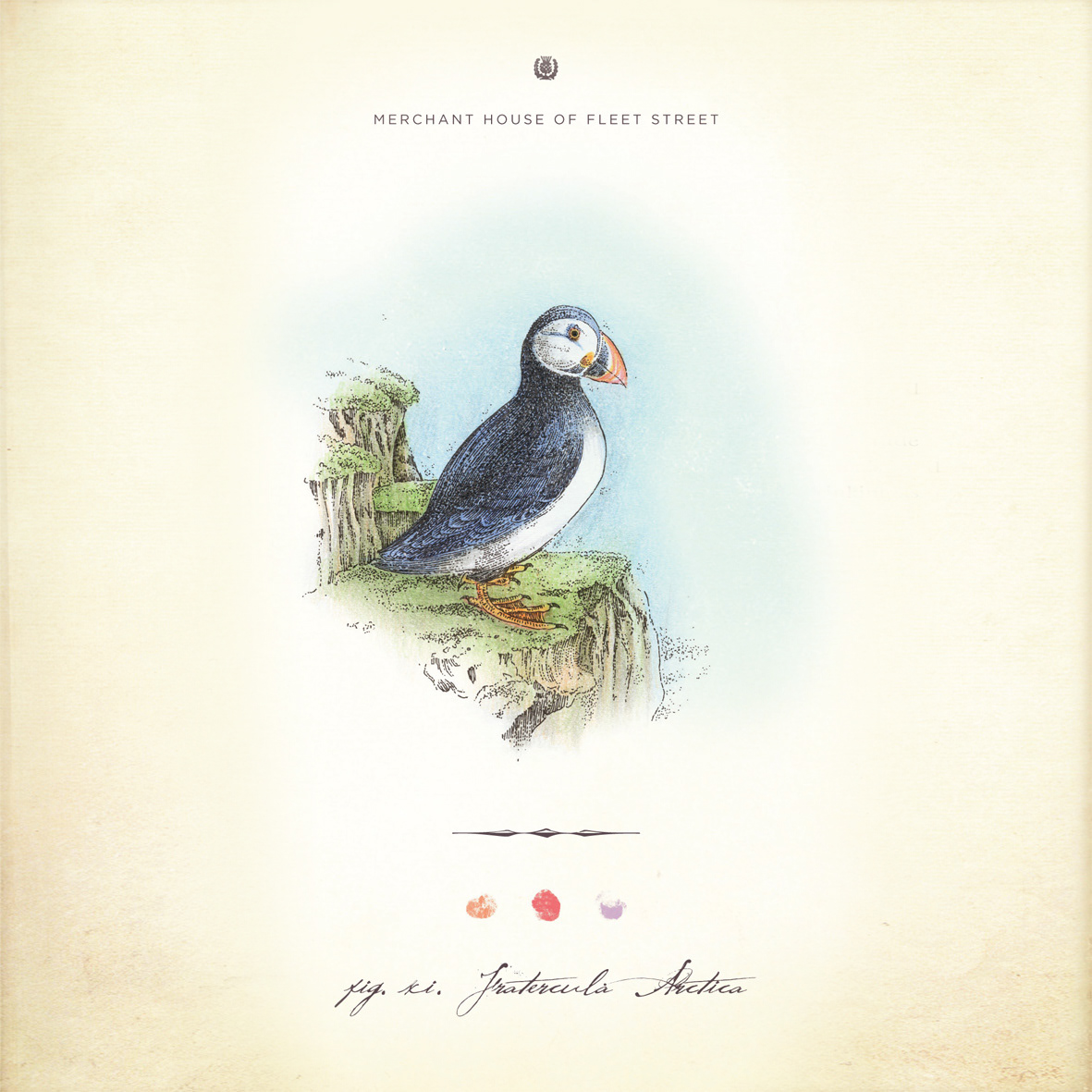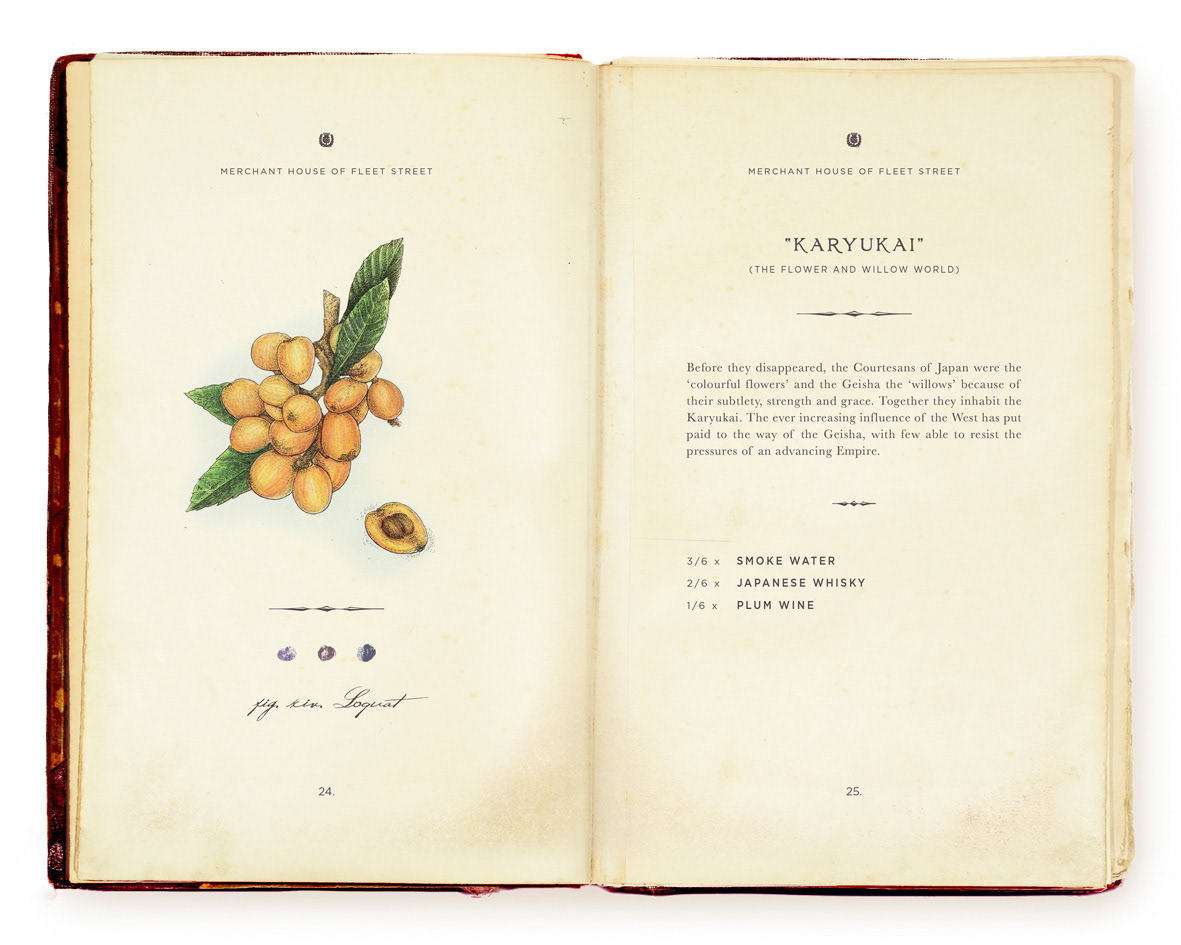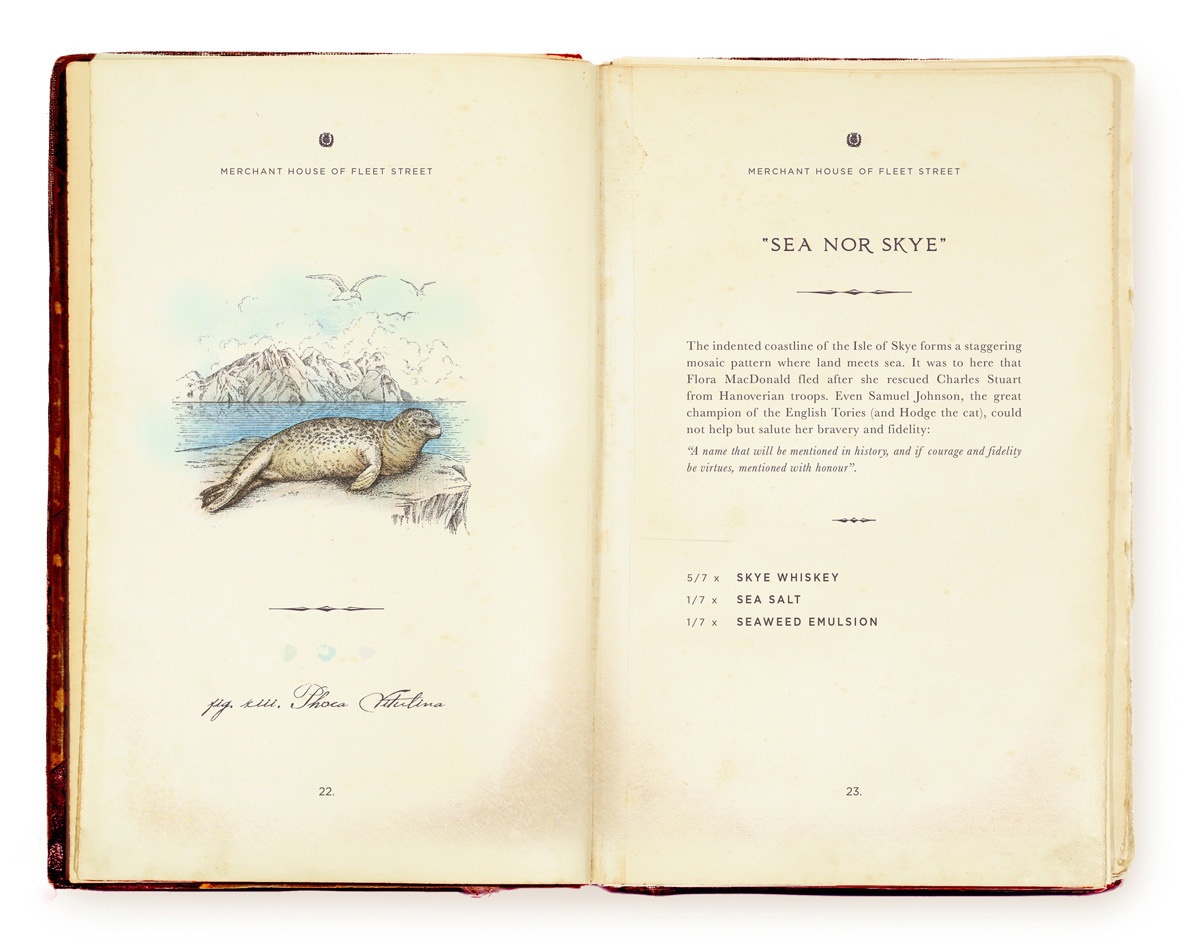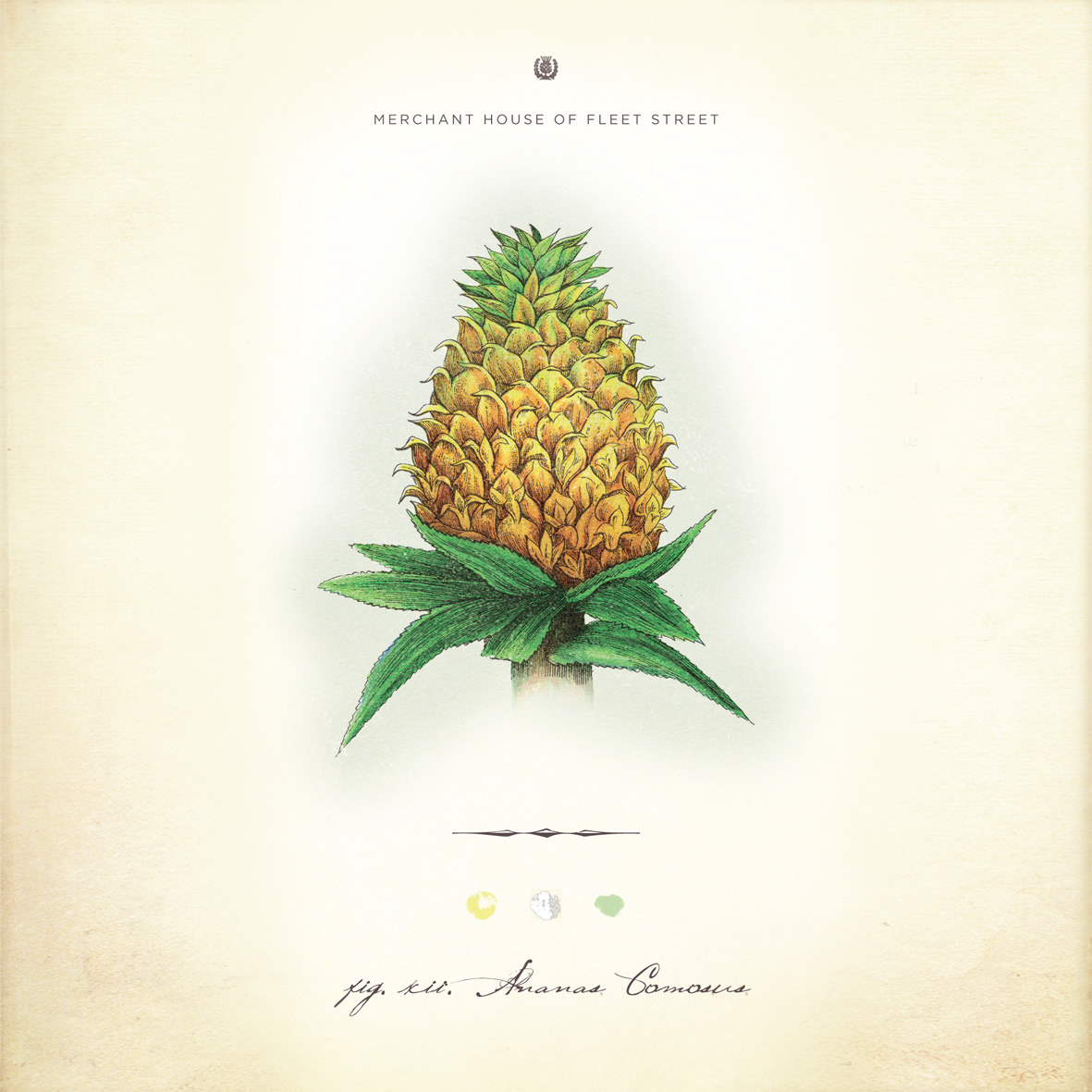 The new Merchant House of Bow Lane cocktail menu, features fourteen illustrated Rum & Gin based drinks relating a 'Sense of Place'. The new Merchant House of Fleet Street cocktail menu, features eleven illustrated Scottish & Irish Whiskey based drinks also relating to a 'Sense of Place'. The use of coloured spots beneath the illustrations identifies each of the drinks unique flavour profiles.
The references include botanical, wildlife and geographical illustrations.
Services supplied: graphic design, art direction, menu design, print and illustration.
Winner: Merchant House, London
Though pipped to the top spot in the Avant-Garde category, our judges were sufficiently impressed by the Merchant House list to put it in the running for the overall list of the year on the assumption that, while it was not as innovative or unusual as the Avant-Garde winner, Picture House Social, it was a hugely strong all-round list.
A smart hard-back book of 12 original cocktails that are inspired by the key trade cities of the European Empires, alongside a selection of 'house favourite' classic gin and rum cocktails, this list contains just the right amount of information, with a clear layout and beautiful hand-drawn illustrations.
When it came to a vote, the overall senior panel of judges agreed.
What the judges said…  
'I've loved this since the start of the judging. It does everything I want a menu to do. It's well written, well presented and has a high level of production. It's innovative in presentation, but the drinks themselves are very simple – never more than five ingredients. I'd drink all of these.' Michael Butt
'It's elegant, stylish and balanced. Concise, and never over the top. And even though it has a retro feel it's not at all dated, rather it's progressive.' Peter Dorelli
'If it was music, this list would be classical. It's pretty, structured, and aesthetically lovely, but there are layers of content, too. Despite this, there's no bullshit at all. It's educational but not boring, and playful without being silly.' Monica Berg