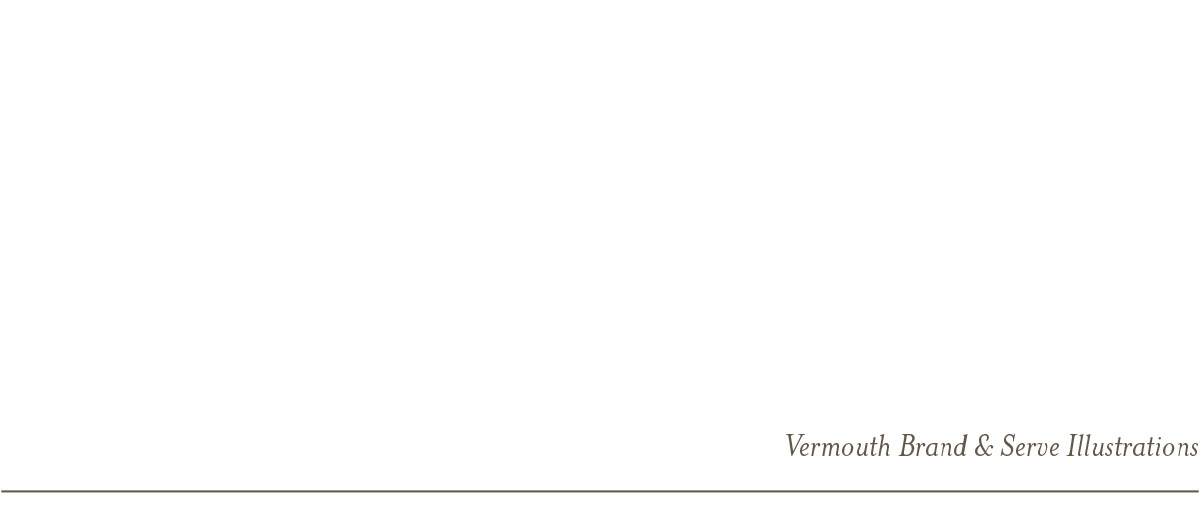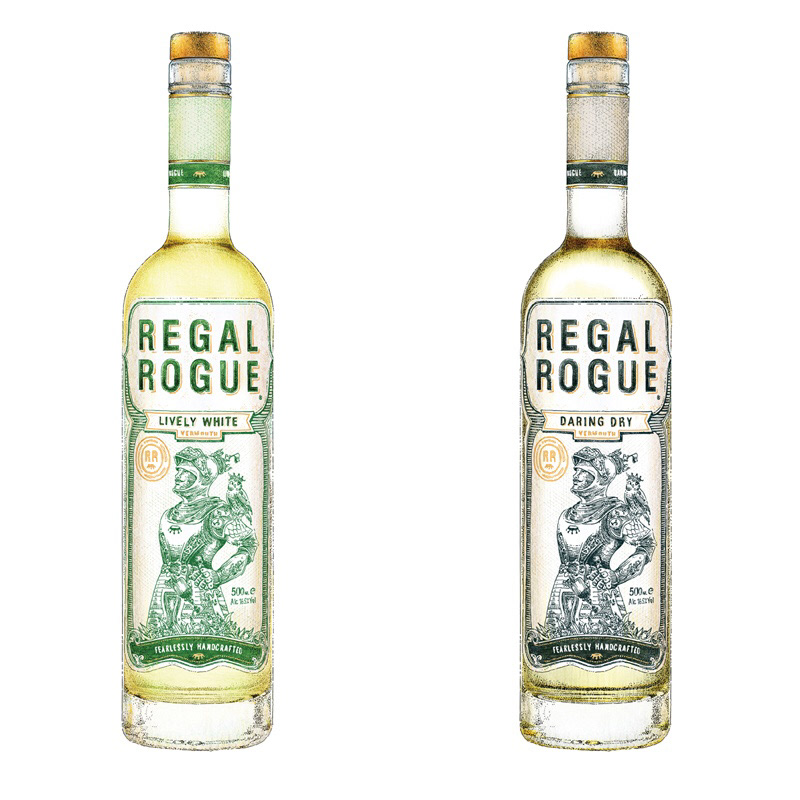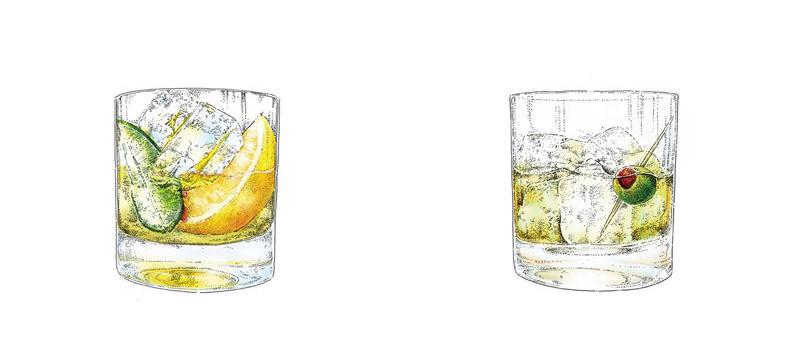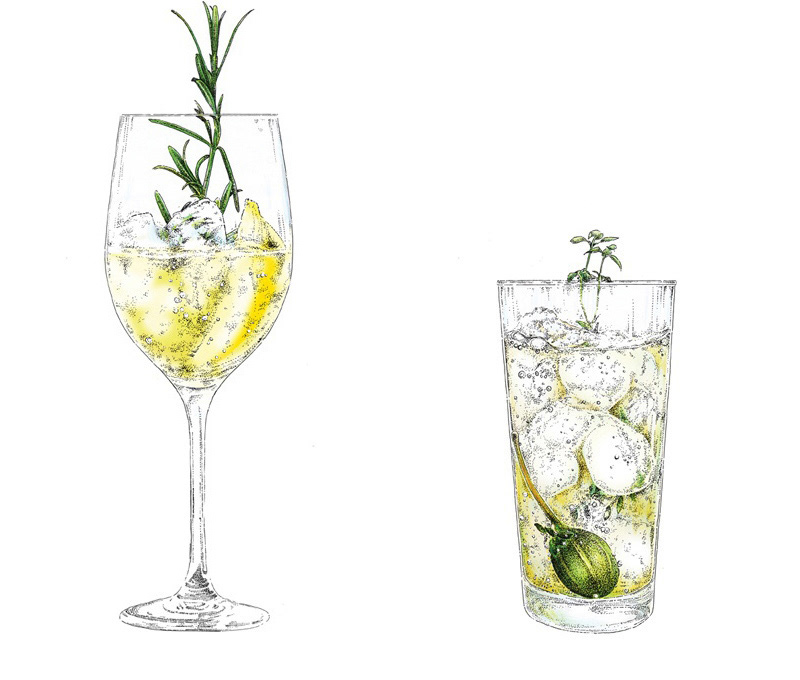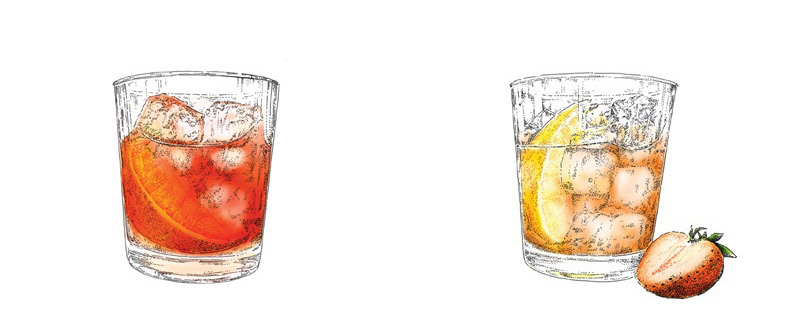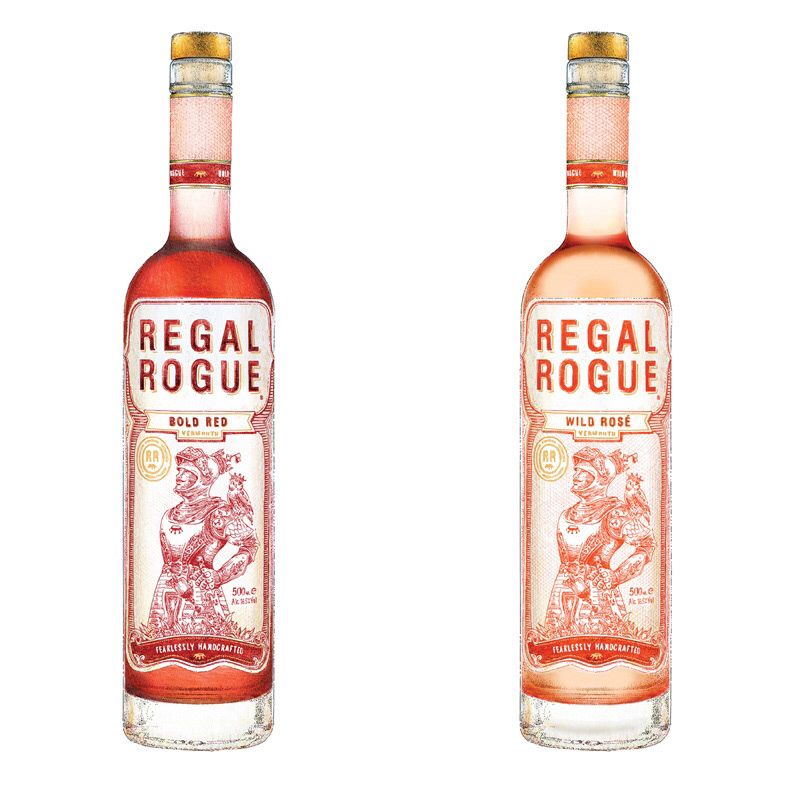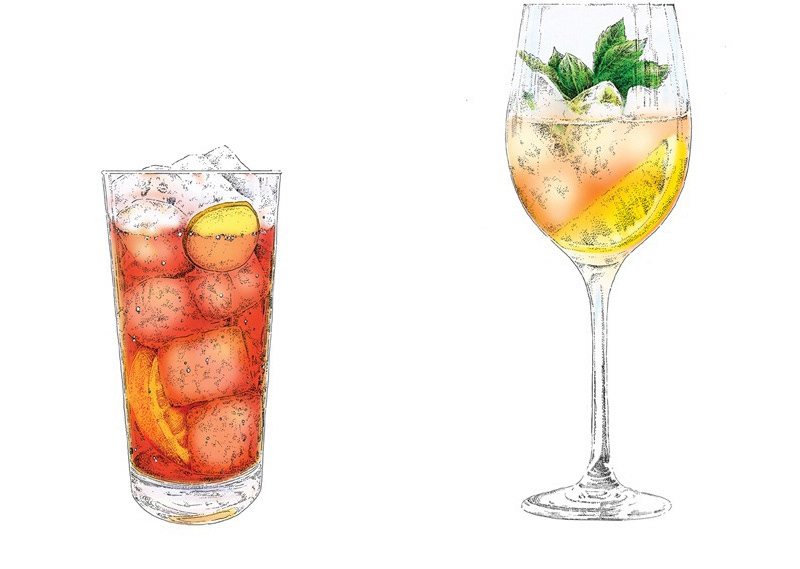 Hand illustrated bottles and signature serves for Regal Rogue - Native Australian Vermouth.
The Regal Rogue range of Vermouths are all built on Australian wine, and currently range through Lively White, Daring Dry, Bold Red and Wild Rose. The label and packaging design was produced by Squad Ink of Sydney.
The signature serves for each vermouth feature one long and one rocks serve with the emphasis very much on quaffing and quality of flavour.